Picnic by the Plants
Favourite and hidden picnic spots at Dunedin Botanic Garden
All are near car parking and beautiful, fascinating plants
Rhododendron Dell South Lookout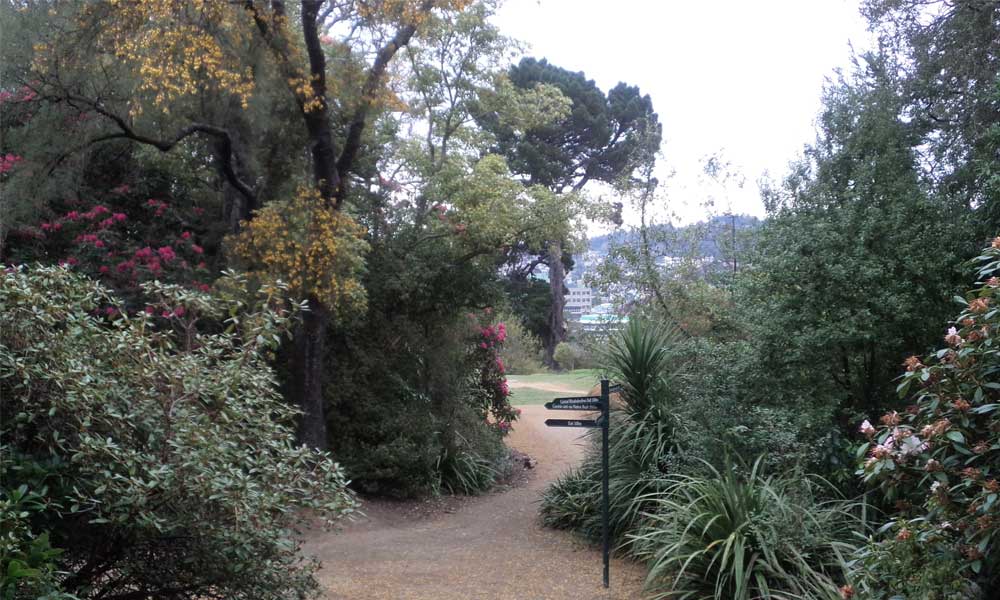 A flat grassy area, The Point offers views for miles and instant access to the woodland tracks of the wild, forested end of the Rhododendron Dell. A woodchip track off lower Lovelock Avenue gets you there in minutes.
Friendship Lawn, near Aviary
Sloped towards the sun, this large lawn is surrounded by exotic species from all around the world. From the upper garden carpark, follow the signs to the Geographic Collection.
New Zealand Native Lawn, beside Lovelock Avenue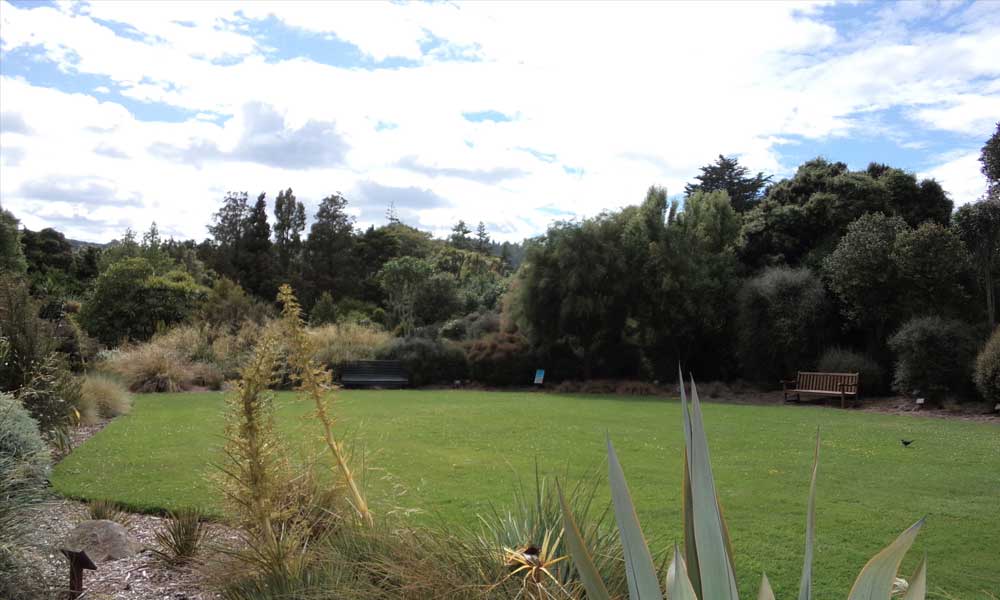 This flat, manicured lawn, near the upper garden carpark, is so beautiful it is popular for weddings. Check out the divaricating lancewoods that start life as twisted and prickly then grow to graceful trees.
Arboretum, below the Aviary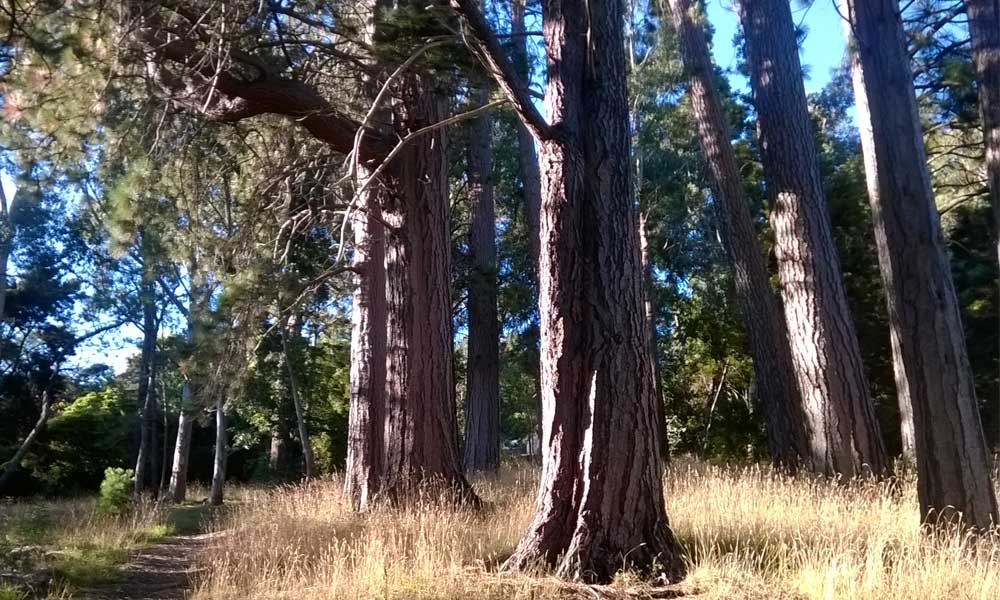 With tall trees and open, grassy glens, the arboretum is wild and beautiful – find your own secret spot. The arboretum is a five minute walk from mid Opoho Road or park in the upper garden carpark.
North Asian Lawn, near Opoho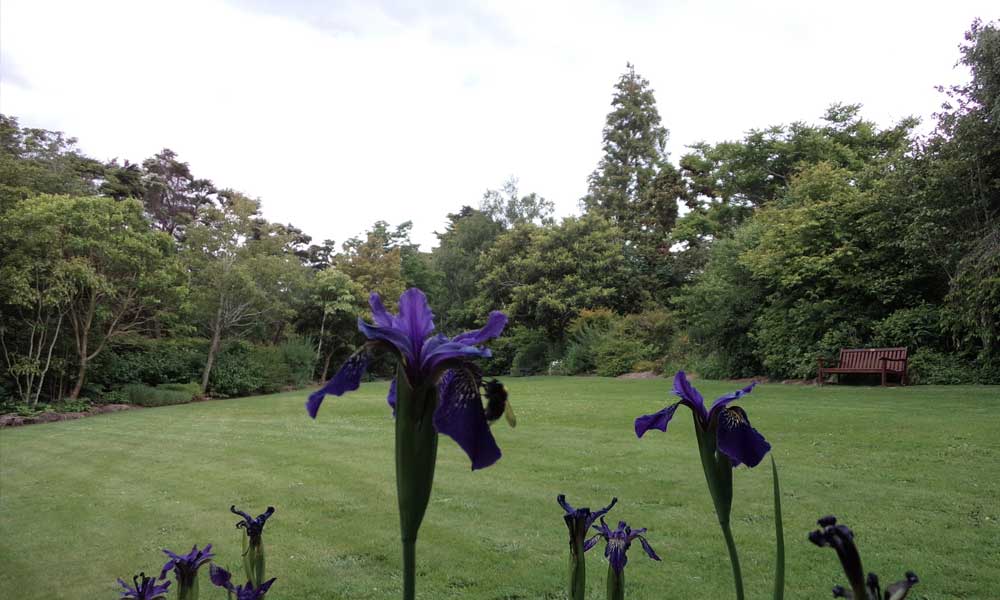 A wee gem, this private lawn has views to Flagstaff and is bordered by plants from Japan, Korea, and China. It's an easy, flat walk from the intersection of Signal Hill Road and Lovelock Avenue.
Lawns near Playground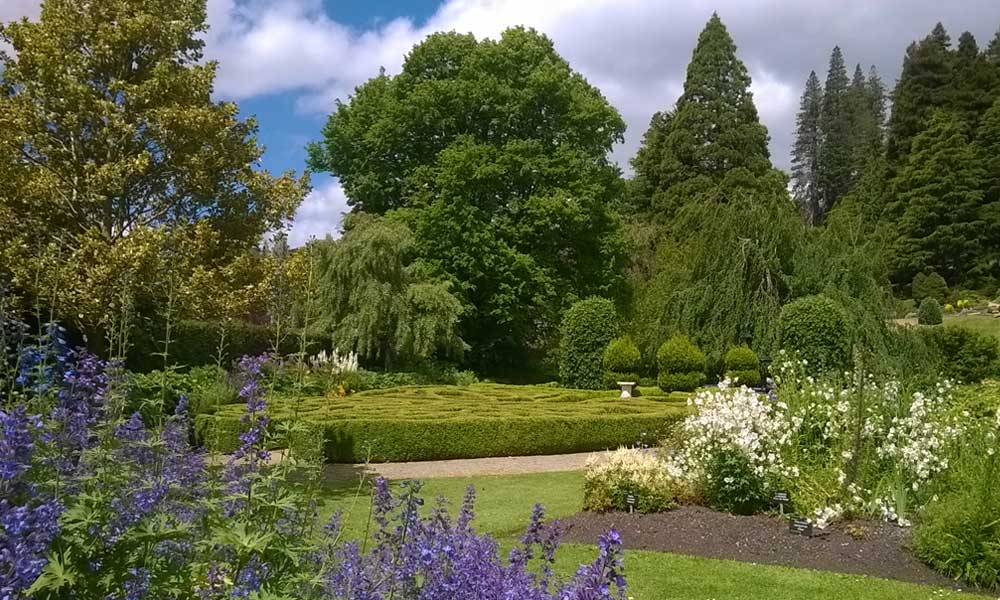 Just by the main gates are some interesting places that are fun to explore. The Clive Lister Garden uses tall plants to create the feeling of being in a room filled with colour and texture. The nearby Knot Garden is a copy of the one at Shakespeare's garden and looks like a mini maze.
Lower Garden Trees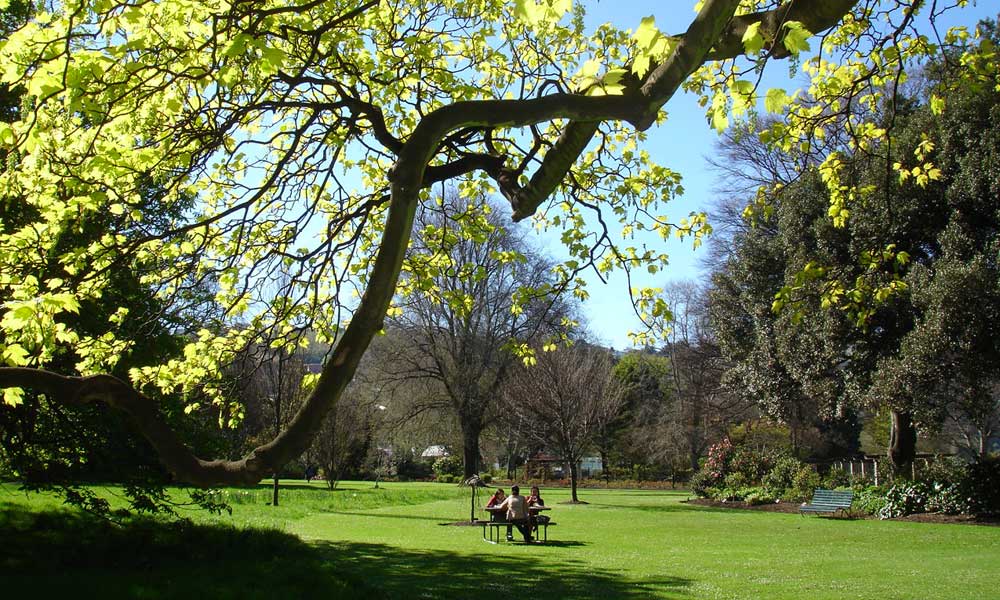 Between the lower garden carpark and rose garden are huge expanses of lawn, offering plenty of space for running and playing. Mature specimen trees have interesting labels and create a graceful, park-like atmosphere.
Herb Garden Lawn, behind Information Centre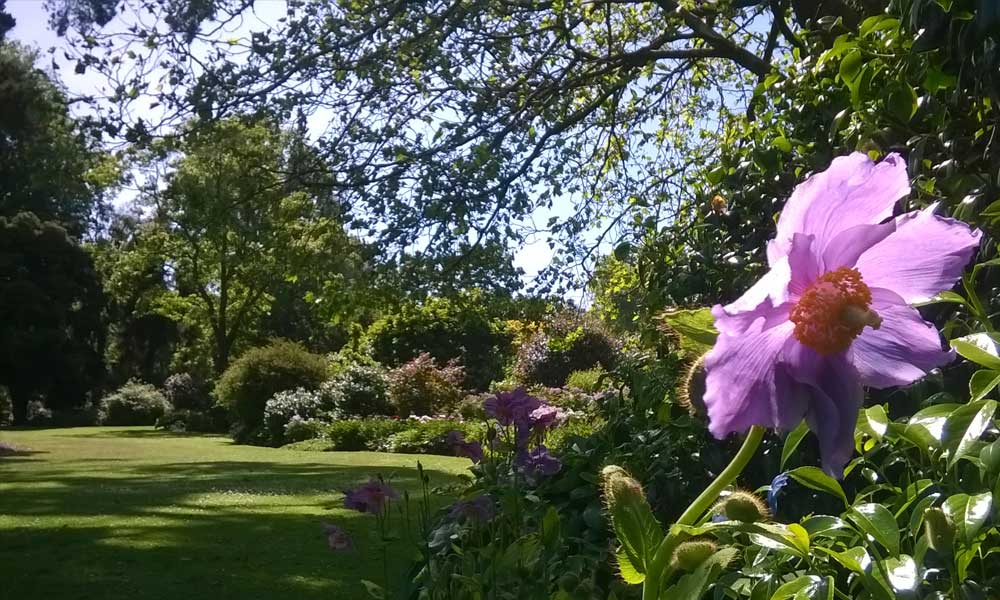 Tea is made from a plant that grows beside this lawn – Camellia sinensis, in the species border of the Camellia Collection. The fascinating Herb Garden has labels describing how these plants help people.