Clive Lister garden
Key features of the Clive Lister Garden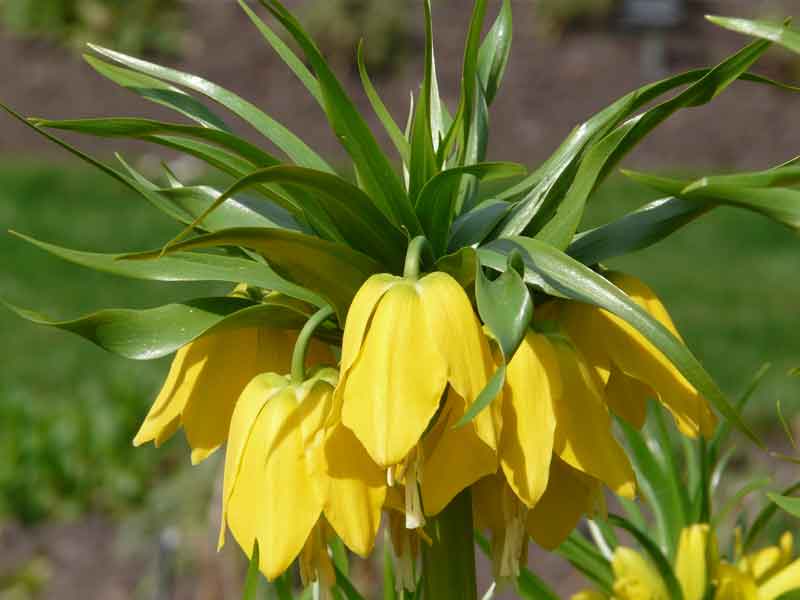 The Clive Lister Garden is situated in the middle of the lower garden. There was a large triangular bedding plot on the site before developments on the new garden began.
The central feature of the garden is a pond with an ornate stone bridge. Moisture loving plants such as Iris and Astilbe have been planted around the pond edge. Large drifts of herbaceous plants such as Helleborus, Hosta, Meconopsis, Arisaema and Allium have been planted throughout the central areas, along with shrubs and small trees to provide year round interest.
To enclose these central features, provide shelter and establish a serene, contemplative nature for the garden, evergreen shrubs, small trees and bamboo create walls around the garden. The viewing shelter and both sides of the stone bridge offer beautiful vistas.
Significant plants in the Clive Lister Garden
Allium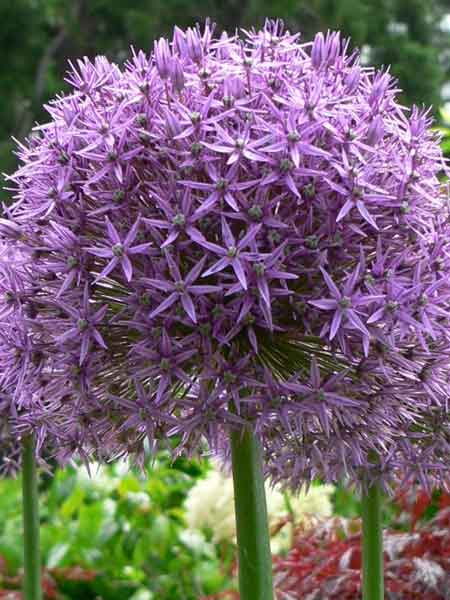 Allium is a large genus of over 700 different species spread throughout the northern hemisphere, mostly in arid climates where water is absent for at least one season of the year. Species include onions, shallots, leeks, garlic and chives.
This spectacular cultivar is the result of a cross between Allium christophii and A. macleanii. Allium 'Globemaster' is a bulbous perennial with grey-green strap-like foliage up to 100cm that appears in spring. The flowering stem can grow to about one metre before opening to a very large purple pompom flower head. The flower, about 20cm across, is made up of densely packed star shaped florets.
The flowers are sterile so plants put energy into producing new flowers rather than producing seed. As the tiny flowers fade, new florets replace them, resulting in the very long flowering period.
Viburnum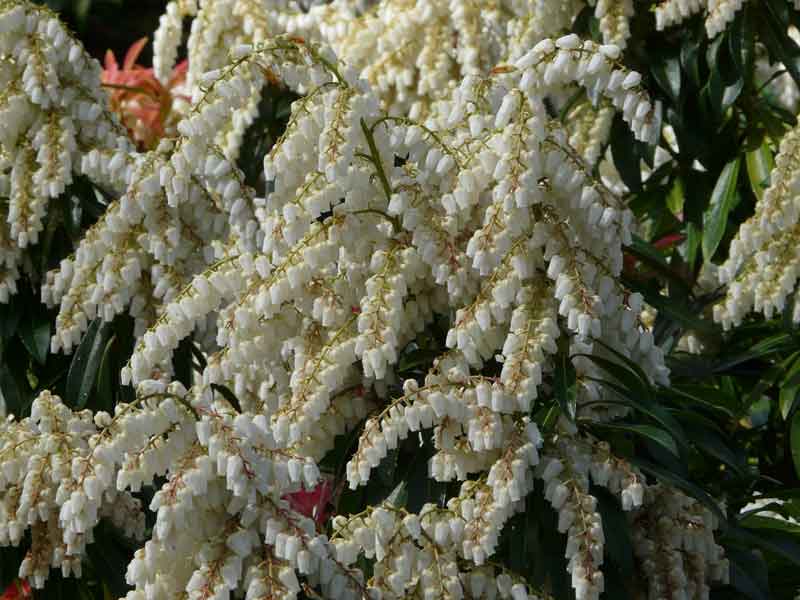 Evergreen Viburnum put on lovely displays with their coloured fruit in the early part of the winter. The fruits range in colour including black, red, blue and yellow. There are approximately 150 species of Viburnum, mostly shrubs.
Two species that grow well in Dunedin's climate are Viburnum davidii and Viburnum japonicum.
Viburnum davidii has attractive deep green leaves with three very distinctive veins almost parallel running down the length of the leaf. The flowers are a dull white and only about 5mm across, set in flat dense clusters (cymes) 5-7 cm wide. Fruit is a shining bright blue and looks amazing sitting above the foliage in winter.
Viburnum japonicum is a large dense shrub that grows to over two metres tall. It has bright green glossy leaves about 10cm long with a slightly serrated edge. The flowers are small, white, scented. They are not self-fertile and require a different clone for pollination and fruit production. The fruit is small and bright red, standing out on dull days.
Olearia semidentata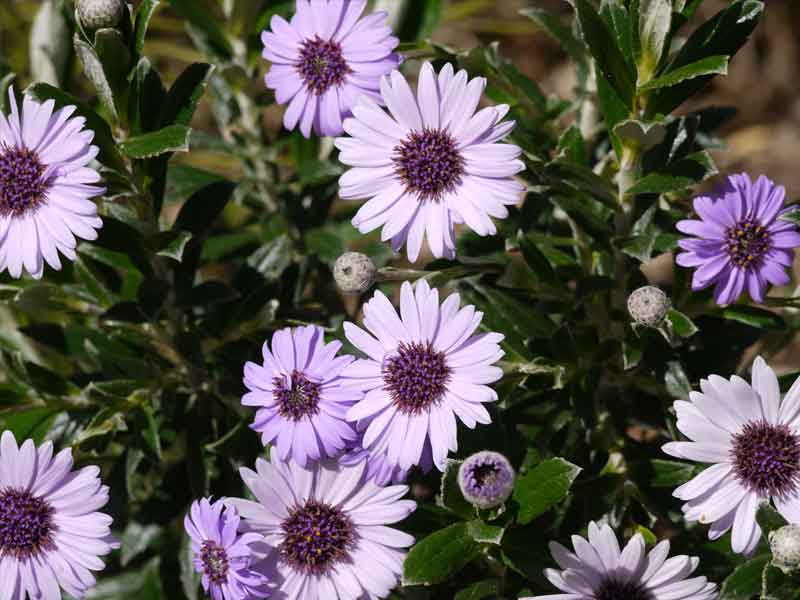 Olearia semidentata is endemic to the Chatham Islands and is found growing in peaty areas such as bogs and open peat lands often exposed to strong salt winds. It quickly establishes on burnt off bog sites if there are no cattle in the area to browse on it.
In the Asteraceae (daisy) family, the genus Olearia often gets the common name tree daisy as many species grow into small trees. Olearia semidentata is commonly known as the Chatham Island aster, swamp aster or its Maori name hangatare.
Olearia semidentata is endangered in the wild because of its restricted range. This means it grows only in a small geographical area and is limited to a particular habitat. Its natural habitat is being threatened due to repeated burning, drying out of the peaty soil and by cattle feeding on the plants.
Seasonal highlights in the Clive Lister Garden
The Clive Lister Garden is at its peak from mid spring through to early autumn. Spring flowering shrubs like Osmanthus delavayi and cultivars of Pieris provide early spring interest and witch hazels and wintersweet provide winter colour and scent while small trees with peeling bark such as Acer griseum provide more winter interest.