A Monkey in the Garden
This article was first published on 31 Jul 2017.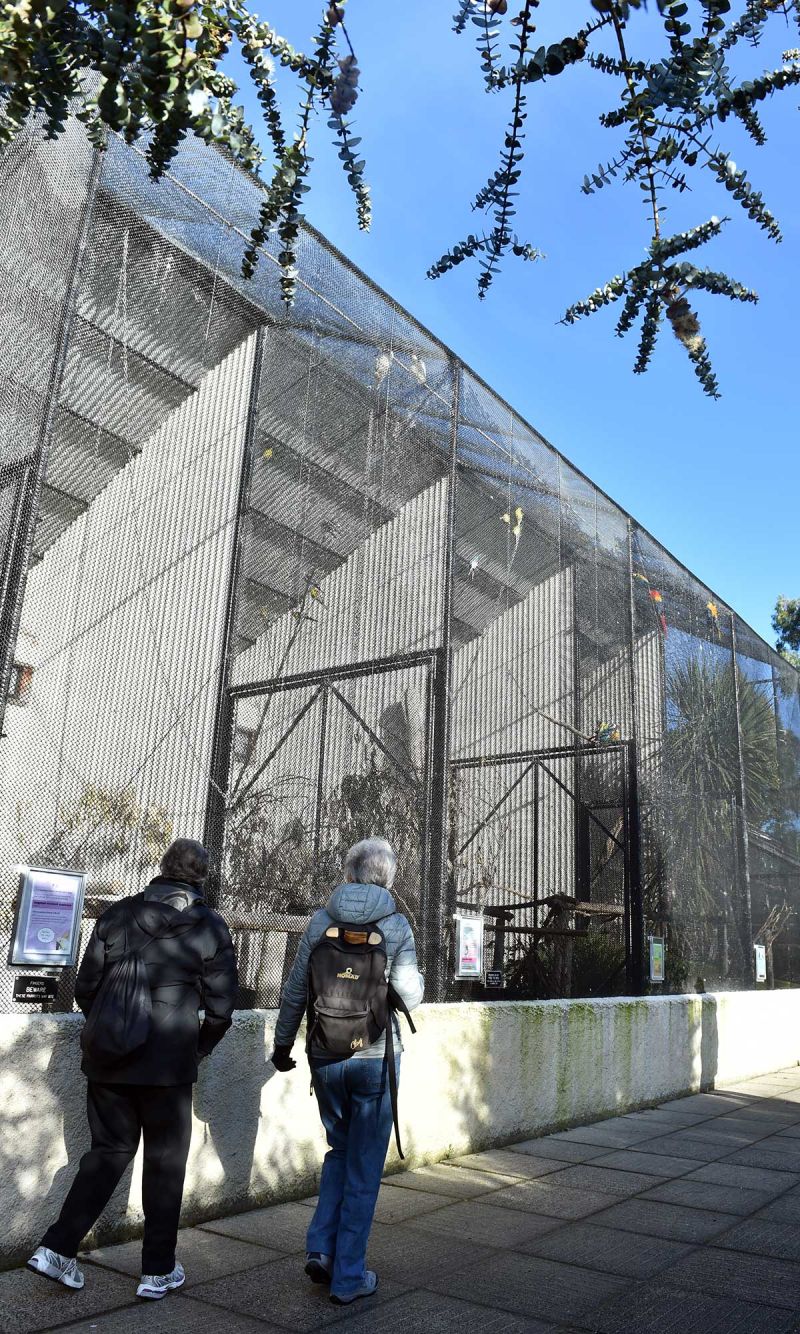 Aviary
Photo by the Otago Daily Times
The aviary has had a long, and intriguing history. It is fascinating to think that the original birds housed here for safe keeping are now the common garden birds seen today in our backyards, the thrush, black bird and sparrow for example. It is also sad to think that at the same time many of our own native species were being pushed to the brink of extinction.
The original aviary was built in 1866 and others have followed. There have been a number of standout events over different periods, one of these was the introduction of some furry mammals in 1913, a monkey and two possums.
A second introduction of monkeys occurred in 1954, when Chas Hayward the chairman for Council Reserves Committee had grand plans for a zoological park. He donated funds to build a monkey house and Wellington City Council gifted two Bonnet monkeys. These are members of the Macaque family, native of southern India and here in Dunedin they were definitely at the limits of climate extremes for their well-being.
Shortly after arriving they gave birth. The young monkey survived but sadly only lived another year, he was killed after escaping from the enclosure. In 1960 the female died. The male was kept on until 1967 at which time he was sent somewhere warmer, exchanged for some birds.
The monkeys proved to be very popular with visitors, but unfortunately their time here was far from satisfactory – sadly a quirky bit of history reflecting attitudes of the time.
Garden Life is produced by Dunedin Botanic Garden. For further information contact Alisha Sherriff.