A Rose for Every Occasion
This article was first published on 27 Nov 2019.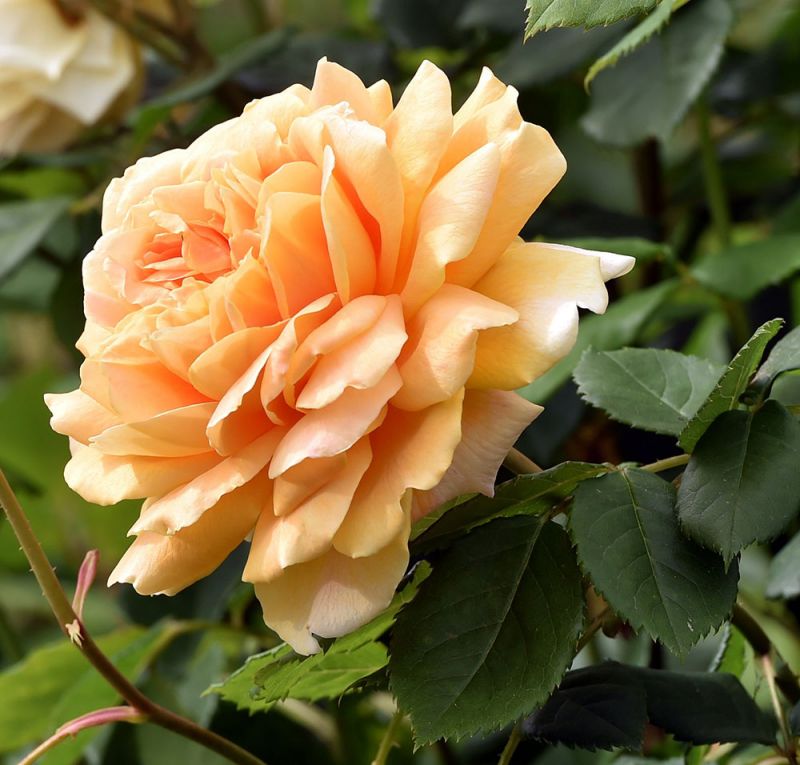 Rosa 'Golden Celebration'
Photo by the Otago Daily Times
There are many special occasions and milestones we all like to acknowledge. A surprising number of roses have been bred and named for such anniversaries.
Traditionally platinum is the gift associated with 70 years. New Zealand rose breeder, Bob Matthews selected a rose he had bred and named it Rosa 'Platinum' to celebrate their 70th year as a rose nursery in 2017. This rose has fragrant soft pink flowers.
To celebrate a wedding you could choose the living gift of the small floribunda rose 'Wedding Rose' a lovely compact rose with clusters of fully double white blooms. There's also the more vigorous rambler 'Wedding Day'. Once flowering, the buds are yellow and open to white, single, fragrant blooms with bright orange stamens followed by a mass of small orange hips in autumn.
For that 50th occasion is the beautiful David Austin rose 'Golden Celebration', pictured, with its large golden yellow flowers and a lovely fragrance.
For a mother there's the very healthy 'My Mum', always in flower with lots of fragrant blooms in apricot, coral and pink blend. Equally, for a father or grandmother, there's 'My Dad' and 'My Grandma'.
Amorous love can be expressed via 'My Treasure', 'Lasting Love' or 'Dear One'.
For the bereaved there's 'Loving Memory' or 'Forget Me Not'.
And if you know there's a special occasion coming up but can't remember exactly which, you can play it safe with the floribunda, Rosa 'Anniversary' or the even more generic 'Best Wishes'.