Active Mexican Plant
This article was first published on 21 Jun 2017.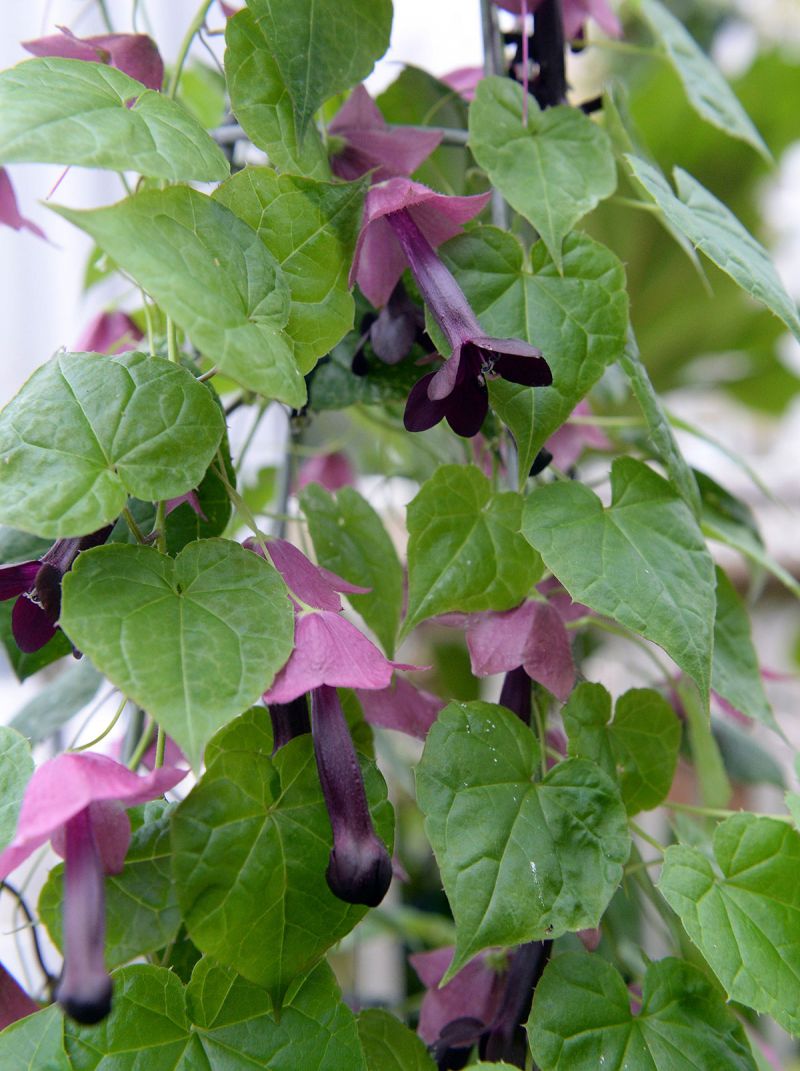 Rhodochiton atrosanguineus
Photo by the Otago Daily Times
This delightful little climber deserves to be better known than it is.
Rhodochiton atrosanguineus is often grown as an annual in cool temperate climates such as Dunedin's. Quick growing, Rhodochiton can be grown from seed to flower within a few months, often flowering until frosts knock it back. Bring it indoors to extend its flowering period.
Native to Mexico, it's actually a perennial climber and can be grown as a perennial that dies back each year providing you can offer enough frost protection to the roots.
Climbing to 3m high, it has delicate heart-shaped leaves up to 5cm and petioles wrapping themselves around anything close by for support. Flowers are pendulous on slender stems.
The bell shaped calyxes, which are pinkish purple, provide a striking back ground for the almost black corolla and give the common name 'purple bell vine'. The corollas drop after a few days leaving behind the calyx which will remain for quite some time. Seed is then formed in a whitish capsule hidden inside the calyx.
Rhodochiton atrosanguineus can be seen growing in the central house by the seat in the Winter Garden glasshouse in the lower botanic garden. It's growing in a pot with a wire frame for support. A large drift has been planted outside the staff building in lower Opoho Road this year. Being nearly on the Northeast Valley floor, it will be interesting to see if it survives the winter.
Garden Life is produced by Dunedin Botanic Garden. For further information contact Stephen Bishop.