An Icy Covering
This article was first published on 31 May 2017.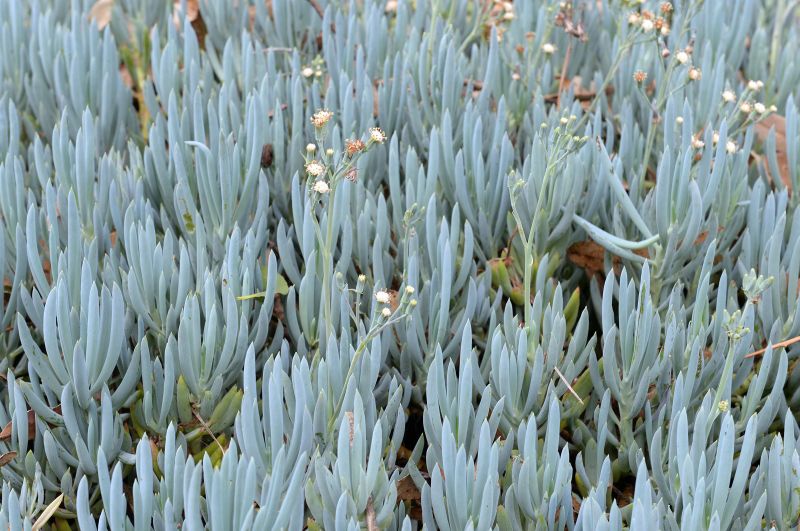 Senecio serpens
Photo by the Otago Daily Times
Senecio serpens is perhaps the most handsome of the three blue ice plants that share this name. This low growing succulent offers an all-year-round outstanding splash of pastel blue colour to any garden environment.
Being indigenous to the Cape of Good Hope in South Africa, this plant makes it easier than you might think to achieve a taste of Africa in your own garden. A cool blue, it is known as ice plant. It forms a dense matt made up of fleshy finger-like leaves, each growing as long as seven centimetres.
Best grown in a dry, sunny position, its sprawling habit can be used to cover the ground in very dry areas, creating a sharp visual contrast to larger plants growing above. It looks especially good in a rockery if paired with other succulents and grasses.
This particular ice plant can be seen in Dunedin Botanic Garden's Southern African Garden with small creamy fragrant flowers at the moment, creating a river effect across the border. Garden Life is produced by Dunedin Botanic Garden.
For further information contact Morgan Hampton.