Appealing Little Bird Shows Lively Side
This article was first published on 24 Apr 2018.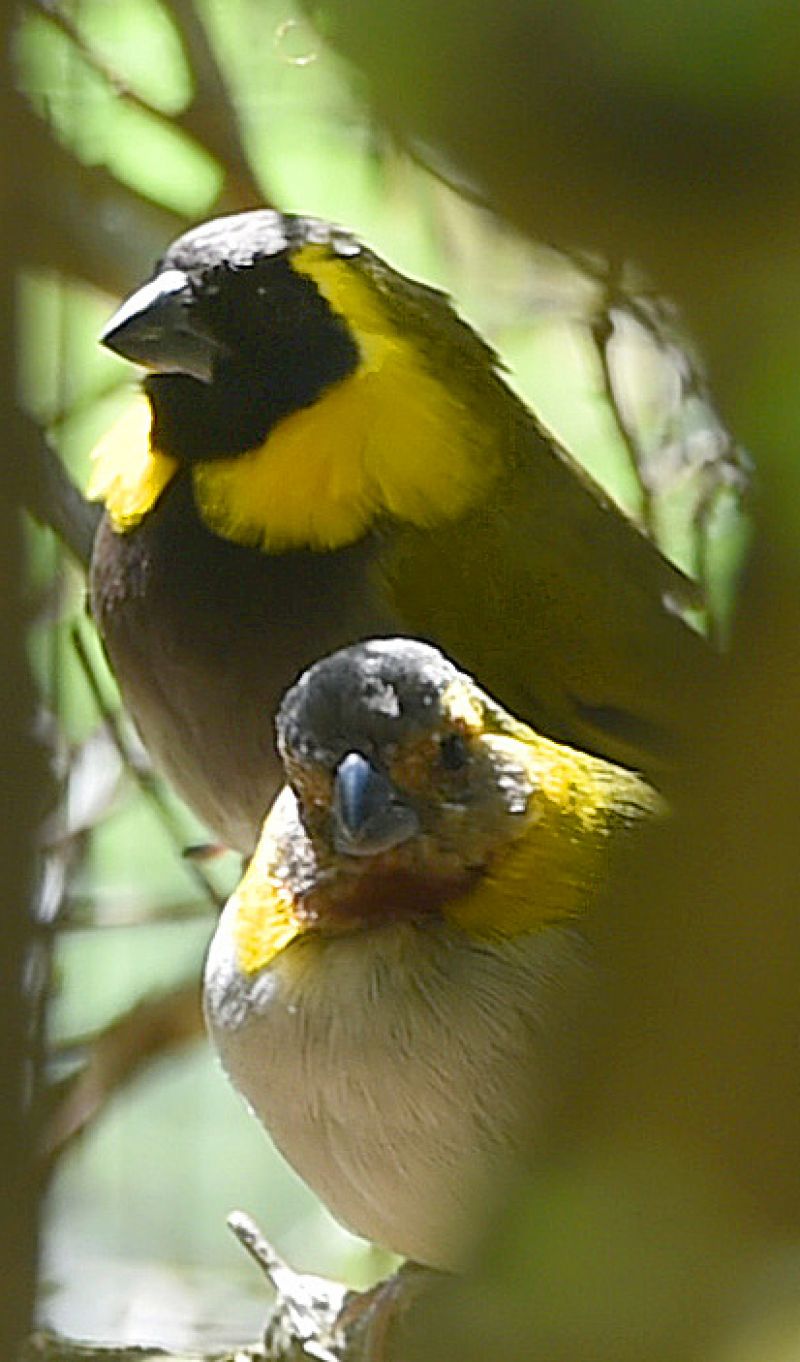 Cuban finch
Photo by the Otago Daily Times
These energetic little bumble bee coloured finches are a fantastic addition to the Dunedin Botanic Garden aviary collection. Throughout the day they can be seen busily fluttering around the aviary either building a nest or just foraging for food amongst the pebbles and plants. They always have something to do and are very endearing to watch. Constantly chattering to each other, the male in particular is always singing a lovely song for the female. There are two pairs at the Garden and we are hoping they will have chicks next summer.
Cuban finches are found in the Bahamas, Cuba, and Turks and Caicos Islands and naturally occur in subtropical and tropical montane and lowland forest. They are considered of least concern on the (IUCN) International Union for Conservation of Nature Red List of Threatened Species.
Common in finch collections throughout New Zealand, theyare a relatively easy finch to breedOne quirk is they are feisty little birds and it is recommended they be kept to one pair per aviary as they can attack other birds of a similar size. The Botanic Garden's two pairs live separately, and share their aviaries with a larger parakeet couple to avoid any drama