Arid Plants Spring to Life
This article was first published on 27 Oct 2020.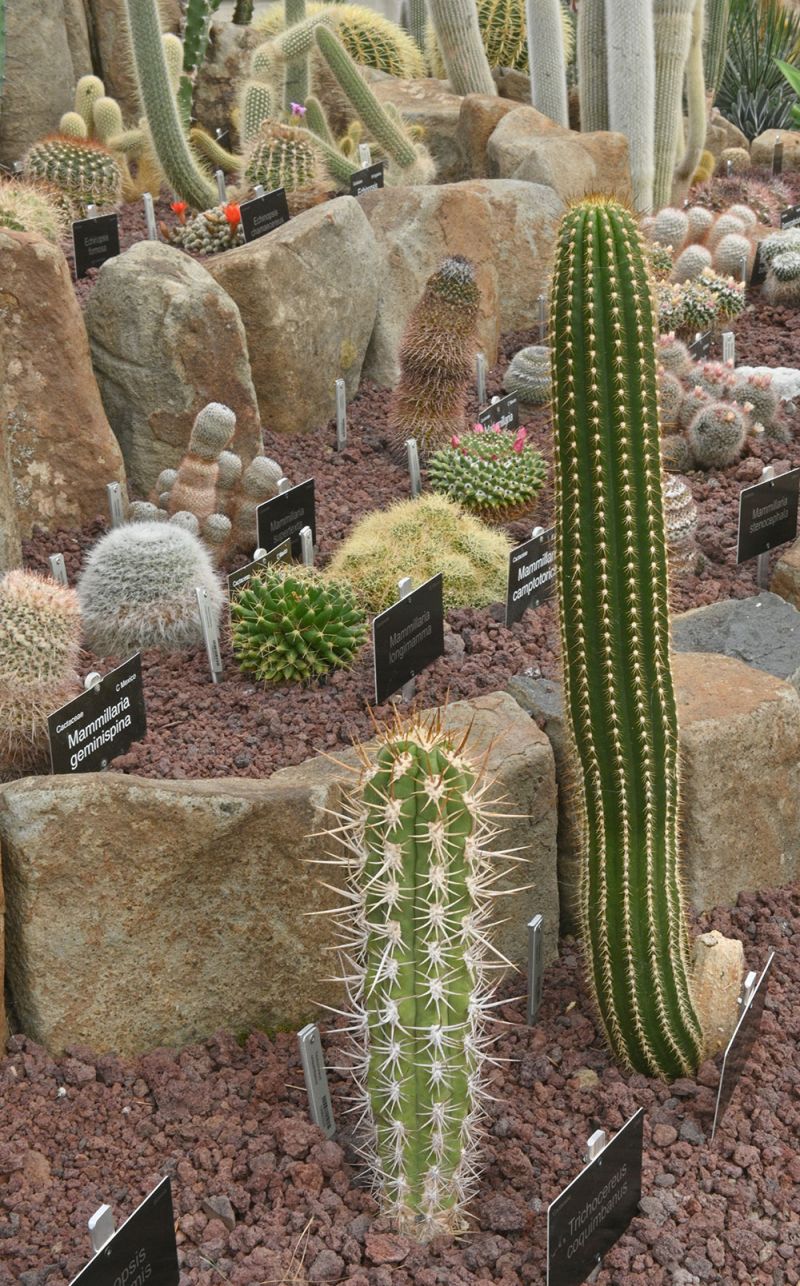 Cacti
Photo by the Otago Daily Times
At Dunedin Botanic Garden cacti in the winter garden glasshouse arid wing are bursting into life. Flowers of all different colours, shapes and forms are popping out, making it a great time to visit these impressive desert dwellers.
As the days get warmer and longer, we start to water the majority of the botanic garden's cacti and succulents, gradually at first then increasing as temperatures rise and the cacti start their growing season. Not long after the first watering in spring, flowers appear on some of the spring flowering genera such as Mammillaria. A whorl of small flowers appears in a circle around the top of the cacti and can last up to 3 months.
Other cacti produce large bright flowers but may last only a few days, like some of the Thelocactus, Echinopsis or Rebutia genera. Although short lived, the display can be stunning with the cactus often lost under the canopy of flowers.
Not only are the flowers impressive, but so is the new growth on some of these architectural beauties. The cacti display was redeveloped and replanted when the winter garden was reopened in March 2019 using local stone to create planting bays. In that time some of the new growth has been amazing on plants such as Cereus jamacaru and Cleistocactus tupizensis.
Taking the plants out of their pots and planting them into a soil mix with plenty of horticultural sand and fine gravel has provided plenty of space for the roots' systems and helped these cacti thrive.
Garden Life is produced by Dunedin Botanic Garden.