Autumn's Hidden Gems
This article was first published on 01 Apr 2020.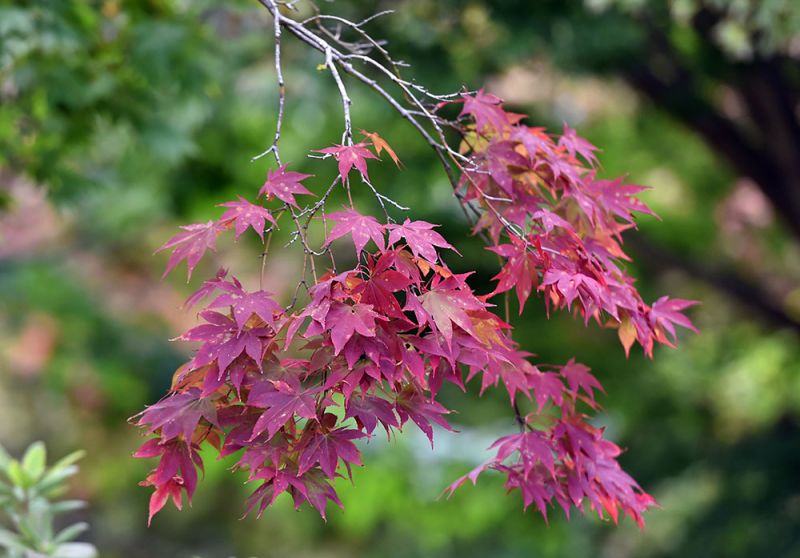 Maple
Photo by the Otago Daily Times
It's hard to miss the dramatic cues of colour in the garden at this time of year. Maple, Liquidambar, flowering cherries and rowan are some of the well-known trees which deliver incredible autumn foliage. Ornamental fruit is also starting to appear, making a tasty treat for birds.
At Dunedin Botanic Garden there are plenty of spots to walk in the autumn sunshine and enjoy the change of the seasons. At the moment, regrettably this is a privilege only for locals who can get there on foot.
Lower Arboretum
From Liquidambar to Aronia the lower arboretum has a stunning selection of plants that showcase the best of autumn. It's an ideal spot to see trees growing as they would in their natural habitat.
Cemetery Arboretum
Often a forgotten part of the botanic garden, this arboretum sits between the Opoho sports grounds and the Northern Cemetery. Enjoy the changing colour of leaves and the contrasting wild flowers below.
Azalea Garden
Not so off the beaten track but defiantly worth a mention! The azalea lawn is at the top of the rhododendron dell, easily accessed from the upper garden main entrance off Lovelock Avenue. A lawn area frames the maple trees and azaleas which display every shade of autumn colour.