Blue Poppy a Stunner
This article was first published on 01 Dec 2020.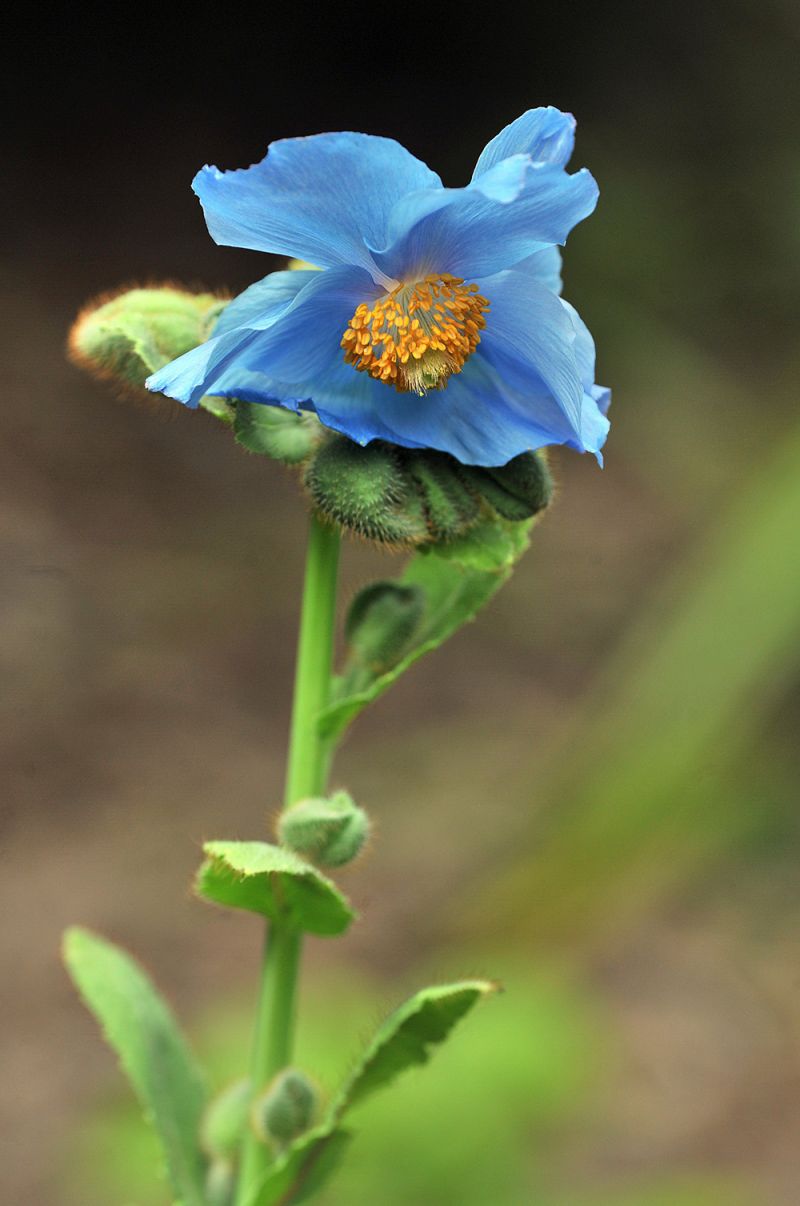 Meconopsis betonicifolia
Photo by the Otago Daily Times
Visitors' eyes are often caught by the blue Himalayan poppy, Meconopsis betonicifolia. Its gently nodding, sky blue flowers centred by a cluster of golden anthers have an arresting perfection that stands out in any border it grows in.
They normally grow to about 1m tall with the flowers both clustered at the top of the stem where they open first whilst they also appear individually from the axils of the leaves along the stem.
Meconopsis betonicifolia come from the mountains of China and like rhododendrons, enjoy moist, but well drained, acid soil enriched by compost. They struggle in direct sunshine.
It follows that the woodland garden is an ideal setting for them, particularly where there is space to grow massed groups of them for full impact. In the Rhododendron Dell at Dunedin Botanic Garden they are growing in the border to the east of the Cherry Walk.
Often people say you should not let blue poppies flower in their first year or they will die. As long as soil conditions are well suited to their needs, though, they will flower happily for several years from year one.
They are however termed as "short-lived perennials", so after a few years will lose vigour and need to be re-propagated by seed. This is best sown ripe in late summer in equal parts peat and sand and then overwintered in a well-ventilated cool glasshouse or frame.
Garden Life is produced by Dunedin Botanic Garden. For further information contact Doug Thomson.