Both Edible and Beautiful
This article was first published on 09 May 2018.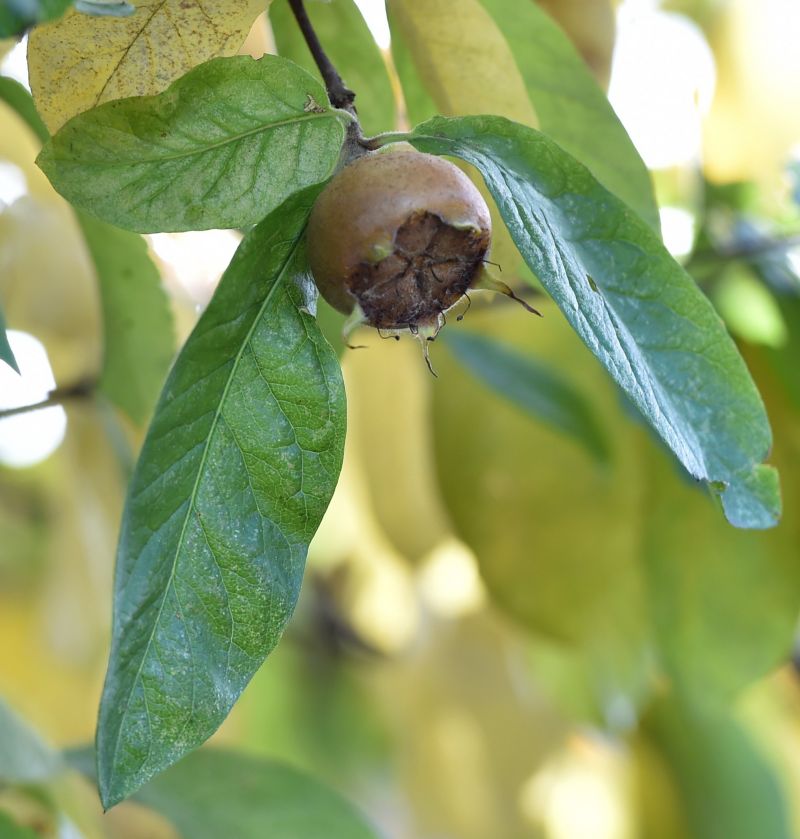 Mespilus germanica
Photo by the Otago Daily Times
Mespilus germanica is a very old fashioned but interesting fruit tree. If you want to plant something a little different why not give one a go? They are self-fertile so don't require cross pollination to fruit which is great for the small garden. The fruit is a distinctive brown-green in colour with a rough textured skin.
Allow the fruit to remain on the tree for as long as possible into winter and harvest when it picks easily. Timing is important in cold climates - the frost starts a process called bletting, changing the composition of the fruit, making it edible. Unfortunately, you don't get a lot fruit for the size as they contain several pips. You can also harvest the fruit while still hard after the first frost. Store somewhere cool and airy in a tray single layer stalk upwards until they soften and are ready.
Even if you don't use the fruit to preserve, the medlar does make an attractive, small, spreading ornamental tree. As it sheds its leaves you are treated to a lovely autumn display. Belonging to the rose family, in spring time it's smothered in single white apple blossom type blooms.
A very easy care tree, it needs to be allowed to develop its own interesting shape but may require a light prune to tidy. Plant in moist, well drained soil in a sunny location but it can cope with light shade.
See it at Dunedin Botanic Garden beside the holly hedge opposite the herbaceous borders.