But wait: there's more
This article was first published on 07 May 2019.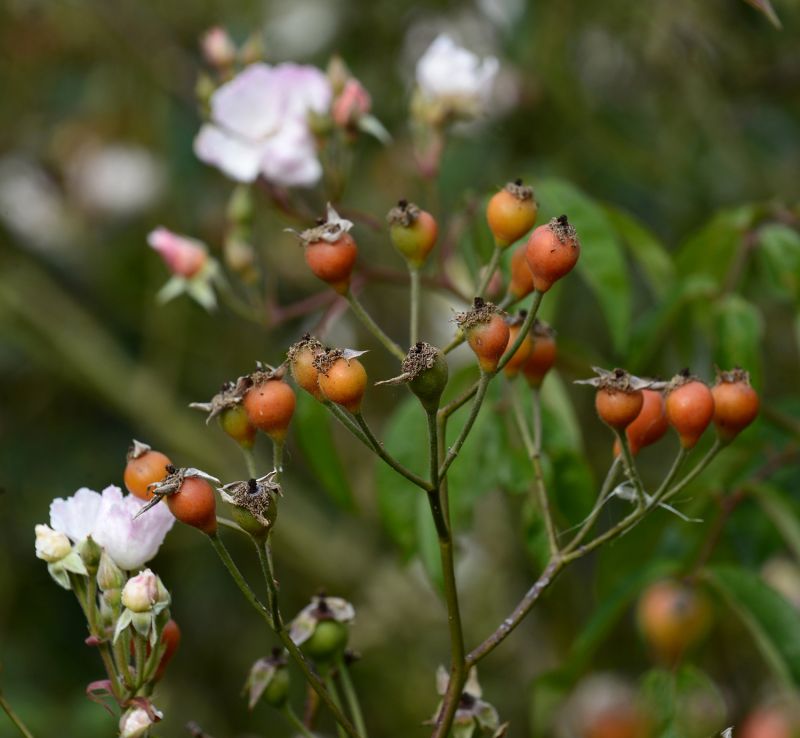 Rose hips and flower
Photo by the Otago Daily Times
Roses provide us with a long flowering season over the summer months but there's more to enjoy than just flowers. As we head into autumn and winter many roses have the bonus of coloured leaves and interesting hips.
Rose hips are the fruit that form on pollinated roses in late summer. Growing in clusters or as singles, hips come in various shapes, colour and size.
Rosa 'Kathleen',a Hybrid Musk rose, produces large clusters of single blush-pink blooms over the summer months and follows up at this time of year with delightful clusters of small orange hips.
Hybrid Rugosa roses produce round, bright red, cherry-like hips.
When we think of autumn colour it's natural to associate it with trees but some roses, particularly Hybrid Spinosissima and Hybrid Rugosa roses, have nice autumn toning to their leaves. Rosa 'Falkland' has a stunning display of lovely fern-like leaves in shades of reds and purples. At the same time, dark purple, almost black, small rounded hips are not quite as showy but make a good contrast with autumn foliage.
So, with the combination of the hips and leaves changing colour and a few flowers here and there you can find some interest at this time of year in the rose garden.