Camellia Fashions Come and Go
This article was first published on 11 Sep 2019.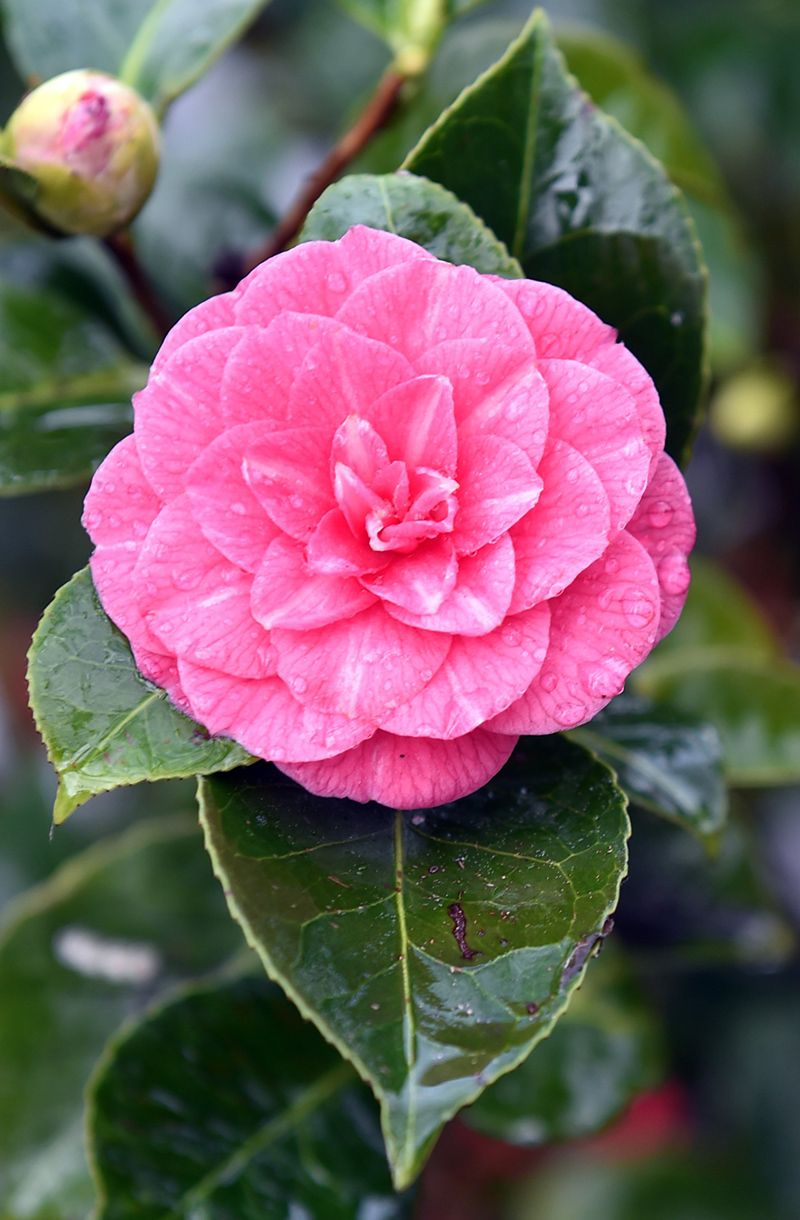 Camellia japonica 'Dryade'
Photo by the Otago Daily Times
Hundreds of years ago in China, monks often selected their favourite local camellias for the entrances and gardens of their temples. Some remain as gnarled and ancient specimens.
Camellia reticulata 'Damanao' was already being grown in Yunnan, China by 1621. It is a small variegated tree with medium sized pink and white informal flowers.
Camellia japonica 'Bokuhan' originated in Japan in 1719. The single miniature flowers are elegant, a deep wine-red with a creamy boss of central petaloids. It's a vigorous plant with very glossy dark green pointed leaves.
By 1842, the camellia craze produced Camellia japonica 'Dryade' in Italy. This tiny lavender-hued pink flower is a formal double with perfectly spaced petals in a spiral.
Over in the USA during the swinging sixties, Howard Asper produced a 'Super-Size Me' camellia from seed of C. reticulata 'Damanao' in 1965; and named it after himself. Camellia 'Howard Asper' has one of the largest flowers a camellia can produce. The plant is floriferous with masses of huge, deep salmon pink flowers, 18.5cm across.
In 1987 in New Zealand, Camellia japonica 'Takanini' was released. The medium-sized blood red flowers cover the plant for an impressive six months, out-performing many of its historical predecessors.
When you are next in the camellia collection in the lower botanic garden, check out the camellia labels to find out where in the world a camellia came from and when. It's interesting to reflect on the times and places which have resulted in the different tastes and fashions.