Care of Hebes Extends Natural Life
This article was first published on 17 Feb 2016.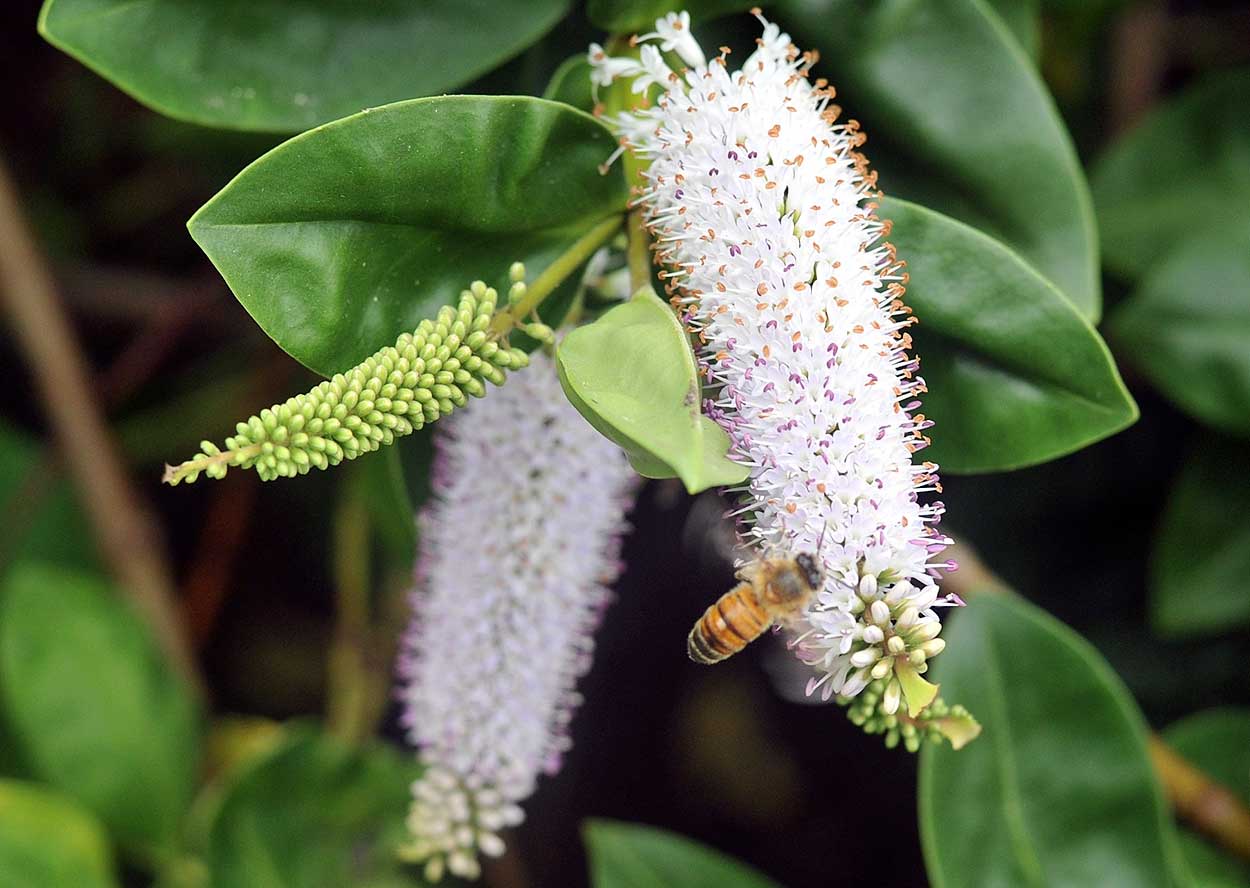 Veronica bollonsii
This is a lovely time of year to be out working in the garden, and it's an excellent time for pruning most evergreen shrubs too. Lately my focus at Dunedin Botanic Garden has been on pruning hebes – no small task due to the vast, varied collection of hebes in the native plant collection.
Hebes are in the genus Veronica, New Zealand's largest genus of flowering plants. There is a suitable hebe for almost every garden situation, including many cultivars and selected forms.
Hebes can be short-lived garden plants, but in a sunny position in moist, well-drained soil they will stay healthy for longer. Regular pruning will keep them looking tidy for many years, and will encourage an abundance of bee-attracting flowers.
Prune hebes as soon as the flowers have faded. This leaves plenty of time for the new growth to mature before cold weather hits. Using secateurs, remove the dead flower heads and cut the foliage back by up to a third. If your plant has become 'leggy' and tired, you can often rejuvenate it by cutting it back hard. This is best done in spring, when it has more time to recover before winter.
Some hebes have a naturally neat, rounded habit and you can get away with pruning them with hedge clippers. It is still a good idea to provide a good thinning now and then, making deeper cuts to remove some older branches, promoting healthy new growth from inside the base of the plant.
Kate Caldwell is curator of the NZ Native Plant Collection at Dunedin Botanic Garden.