Columnar trees lift small gardens
This article was first published on 26 Nov 2021.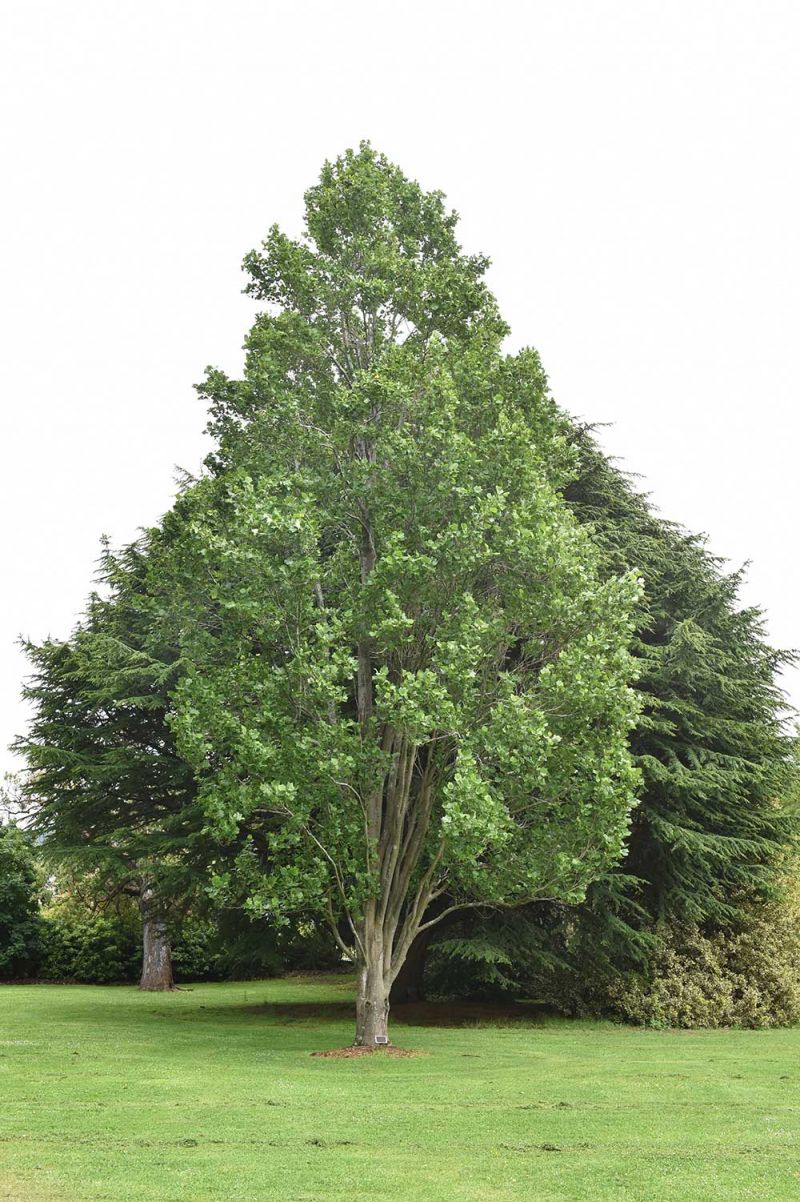 Liriodendron tulipfera 'Fastigiatum'
Photo by the Otago Daily Times
As private gardens get smaller the choices for a tree become fewer. Spreading trees may dominate to the extent that it's impossible to grow many of the popular flowers. Therefore, when creating a small garden, it is sound practice to select cultivars which have a narrow habit of growth. These columnar trees are called "fastigiated".
Everybody knows the lombardy poplar and the presence it has in the open landscape. A tree very similar to this is the fastigiated form of the tulip tree, pictured, Liriodendron tulipfera 'Fastigiatum'.
In time these can become quite large as you will see by the example northwest of Dunedin Botanic Garden's rose garden. Also in the same area is the slow growing, upright European beech, Fagus sylvatica 'Dawyck' and its series, 'Dawyck Gold' and 'Dawyck Purple'.
If you are looking for something flowering it's hard to go past an upright crab apple, Malus 'Van Eseltine' which has bright red buds, opening to semi-double pink flowers and later yellow fruit. For both flower and autumn colour there is Prunus serrulata 'Amanogawa'
In the conifer line there are several upright-growing trees but the most popular of them would be the Italian cypress, especially the golden one, Cupressus sempervirens 'Swane's Gold'. For something quirky that's not totally perpendicular, there's Juniperus chinensis 'Kaizuka'
The other appealing thing about fastigiated plants is they give a vertical axis to a garden design rather them the monotonousness of a horizontal plane, thereby exercising good landscape design principles.