Dressing the garden in layers
This article was first published on 19 Aug 2021.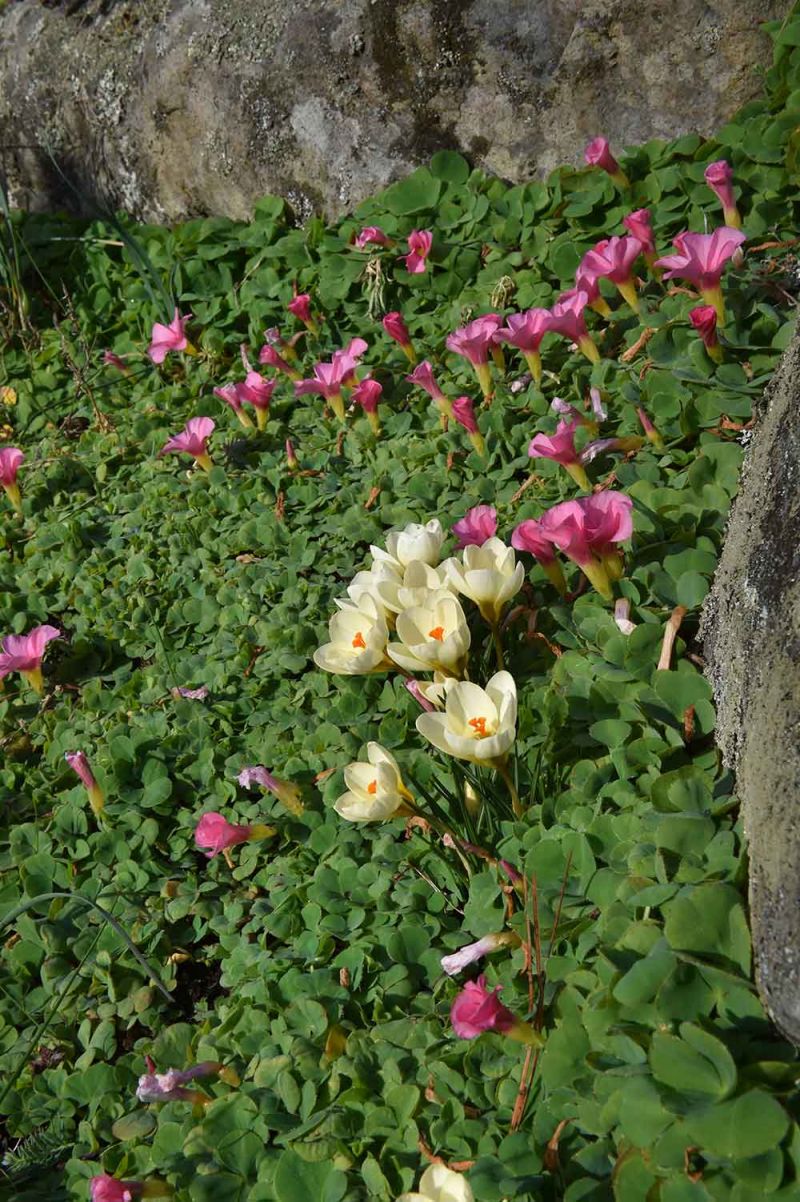 Oxalis purpurea and Crocus chrysanthus
Photo by the Otago Daily Times
You are at a plant sale - you spy a plant that you have been on the hunt for. It is not an option to leave without it.
On your way home your thoughts turn to how jam-packed your garden is. Decision time – what do you cull in order to create room? Maybe it is time to start thinking outside the square and into three dimensions.
In the natural world, plants coexist living not only side by side but under and over each other. In the jungle lianes twine up large trees whose branches are home to epiphytes. On mountainsides bulbs push up through dormant perennials to attract pollinators before the emerging growth surrounds them.
Imitating nature by planting in layers is not only space saving, it provides botanical interest for longer periods. There are many happy accidents as well as choreographed layers in the rock garden at Dunedin Botanic Garden.
Bright orange leaves of Libertia peregrinans spear up through tangled branches of cotoneaster making a winter statement. A mat of green trefoil Oxalis purpurea leaves are punctuated in late winter by unfurling pink flowers and then joined by complementary Crocus chrysanthus 'Cream Beauty'. Crocus tommasinianus pokes purple flowers up through tiny hillocks of Scleranthus biflorus in early spring. Herbaceous clematis snakes its way up through a rhododendron, giving the space a second flush of flowers, then followed by fluffy seed heads.
Experiment away – enjoy mixing and matching as you add yet another favourite plant to your collection.