Exotic Addition Adds Design Element
This article was first published on 17 Sep 2018.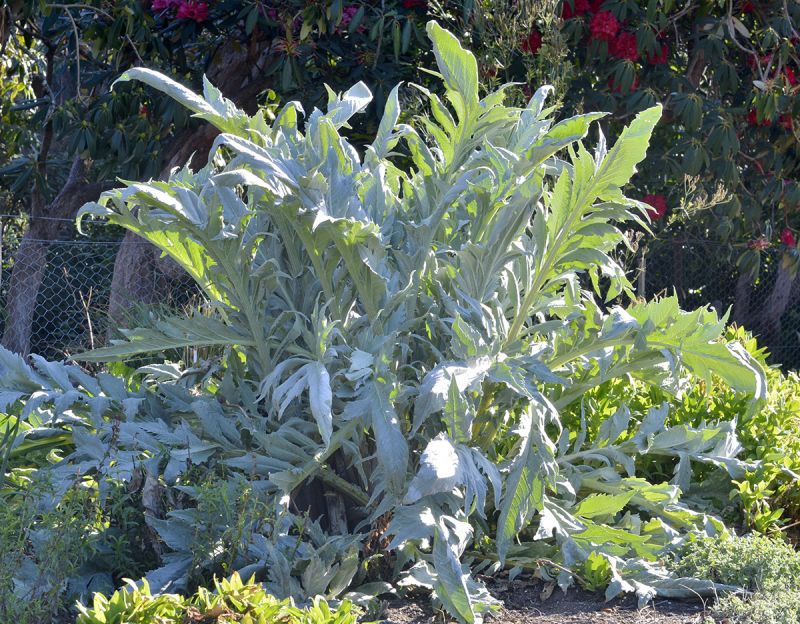 Cynara cardunculus
Photo by the Otago Daily Times
Adding a structural plant to a perennial border adds great textural contrast. Repeating the planting throughout the border creates a defining design feature.
A magnificent plant is used to this affect near Dunedin Botanic Garden entrance: Cynara cardunculus or cardoon plant. The leaves alone warrant a spot in any large garden.
This striking and robust perennial is fast-growing and forms a large clump so allow room. New leaves emerge from the centre of the plant throughout the season and older leaves tend to lie down on the ground where they can become matted and smother adjacent plants. To maintain a more vase-like shape, remove the older leaves as they flop.
The bold, large silvery grey spiny leaves can grow up to 1 metre long. Towering above the foliage in late summer are large, round, thistle-like purple flowers. When picked just before opening, they will open fully in water then remain expanded if dried for a winter display indoors.
Although related to globe artichoke this particular species of Cynara is grown mostly for its looks. Unopened flower heads and the heart are edible but not that palatable.
Native to the well-drained sunny slopes of the south west Mediterranean, this perennial loves its location in the sunny long herbaceous border in the lower botanic garden. Adding a slight Mediterranean feel to the border, it contrasts well with surrounding perennials.