Fabulous fella lived till his forties
This article was first published on 15 Aug 2018.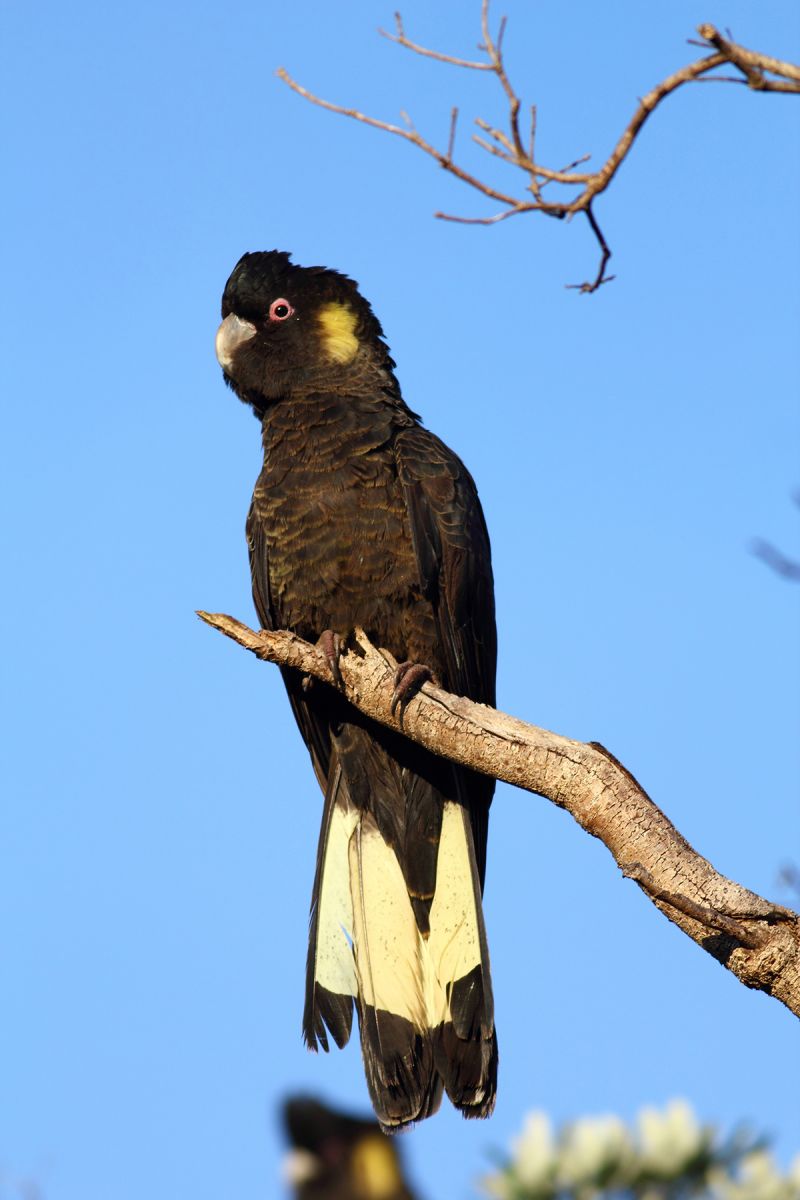 Calyptorhynchus funereus
Photo by the Otago Daily Times
Until recently, Dunedin Botanic Garden aviary was the last site in New Zealand to hold a yellow-tail cockatoo, an elderly male bird.
In Australia they are a common sight around the southeast. A good sized healthy parrot can measure 62cm in length and weigh up to 1kg.
Unusual features are distinctive red rings around the eyes and yellow cheek patches. Visitors to the aviary would often be concerned about the rings, thinking he was unwell but rings are normal for the male.
Like the red tail cockatoo, the yellow tailed bird has striking yellow blocks of colour on the tail feathers and subtle lighter yellow banding along the front breast, becoming less marked over the top of the body.
"Darth", short for Darth Vader as he was known, was a very cool bird. His history is interesting as he came to New Zealand in 1988 from Australia and first lived at Auckland Zoo. In 1997 he arrived in Dunedin with his mate, to human hopes they might breed. His early record show he hatched in the 1970s so he was well into his 40s at the time he died.
Over the last year and a half "Darth" had health problems, natural for a bird his age, which unfortunately became progressively worse. He was taken off display and kept in the constant care of an expert avian vet but died from a heart attack.
He was a gentle old fella and will be missed greatly. Unfortunately, the early pairing never led to any offspring.