Flush of Flowers from Winter Beauty
This article was first published on 10 Aug 2016.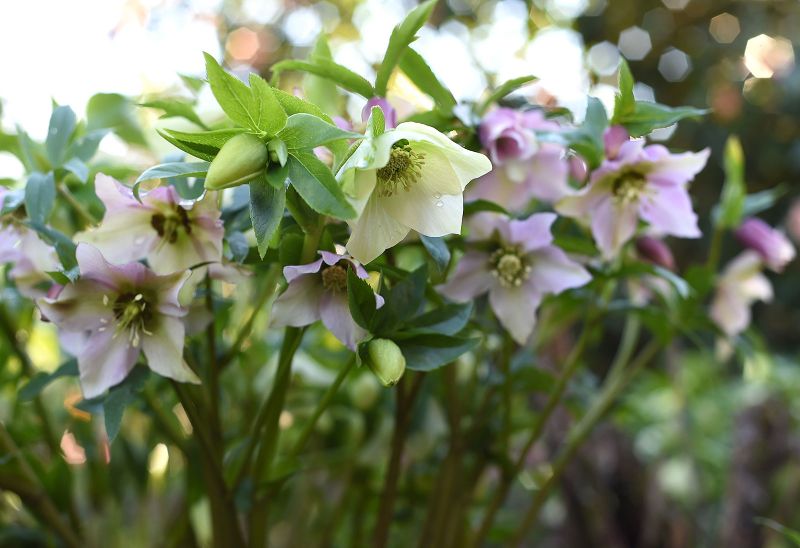 Helleborus orientalis
Photo by the Otago Daily Times
One beautiful herbaceous evergreen flowering now in the camellia borders is Helleborus orientalis.
It is commonly called the winter rose, Christmas rose or Lenten rose but common names can be confusing - it isn't even closely related to the rose but does have showy flowers in five-part arrangements, as roses do. It's actually in the buttercup family, Ranunculaceae, which is also known for its classic five-petal arrangements.
The prolific flowers' colour range is incredible, from the darkest purple hues to the softest pinks, even encompassing shades of white and green. To fully show off the flowers, foliage can be cut down just before flowering, with no adverse effect on the plant. This exposes the flowers and without the distraction of old foliage, makes the plant much more attractive. Soon after flowering new leaves are produced from the base.
Helleborus orientalis thrives in dappled shade and organic rich soils which hold reasonable moisture.
It is planted in large, informal drifts repeated throughout the lower botanic garden camellia borders.The flush of colourful flowers at this time of year is very eye-catching. They are one of several signature plants of the camellia collection, helping to link the many borders together.
Helleborus orientalis produces a phenomenal amount of seed which germinates easily and can become weedy. If you don't want seedlings that are often of lesser quality, it is worth dead-heading before seed is produced.
Marianne Groothuis is the camellia and themes collections curator at Dunedin Botanic Garden.