Fragrant Addition Continues to Please
This article was first published on 02 May 2018.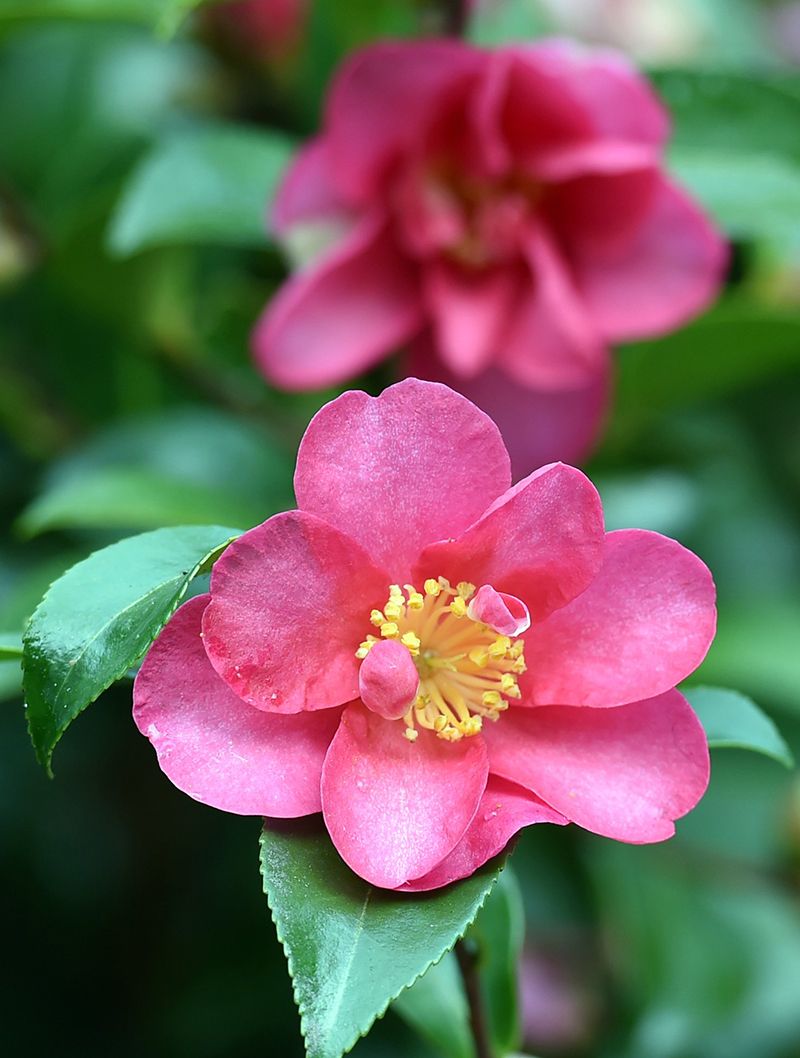 Camellia hiemalis 'Kanjirô
Photo by the Otago Daily Times
The oldest sasanquas in the camellia collection were planted in the 1950s opposite the herb garden entrance. An excellent choice was made to put in a group of six Camellia hiemalis 'Kanjirô', a new cultivar from Japan which became available from 1954. Sixty years later the group has attained the character and structure that comes with some age. Camellias can live for several hundred years, so they are still young plants.
Camellia 'Kanjirô' is laden with flowers for about 3 months, between April and July in Dunedin. Flowers are bright, beautiful, simple and elegant. Informal, they are single to semi-double, shading from a deeper cerise pink to a paler pink at the centre and base of the petals. The central boss of lemony coloured stamens attracts pollinators of all sorts and is an excellent food source for bees. Foliage is dark glossy green, delicate with a finely serrated margin.
The Camellia sasanqua collection has increased substantially over the years to show more examples of these worthwhile plants that flower when little else does. Flexible growth habit makes many suitable for espaliering on a wall or hedging while lower growing types can be encouraged into ground covers.
Collect a camellia brochure from the information centre to discover sasanquas from purest whites and blush pinks to the hot cheerful pink of Camellia 'Kanjirô'.