Garden's Winter Delights
This article was first published on 28 Jun 2017.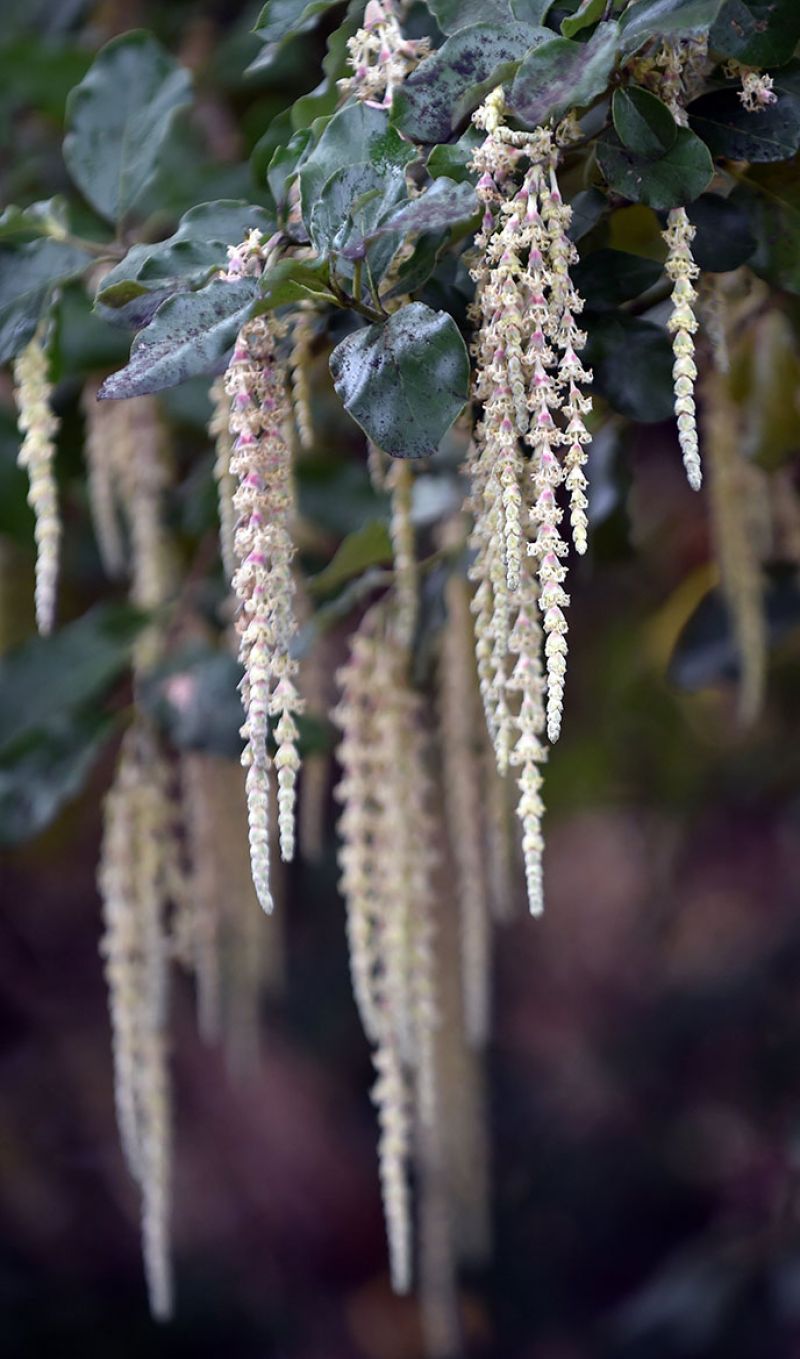 Garrya elliptica 'James Roof'
Photo by the Otago Daily Times
While gardens do have a lull in winter, that does not mean all plants subscribe. In fact, many plants come to the fore at this time with flowers, fruit, colourful bark, leaves and some even with wonderful scent. The odd "winter interest" plant can lift a garden or even better, a garden full of these plants can give a real winter wow.
Wandering the paths and tracks at Dunedin Botanic Garden can bring you upon plants with great winter qualities. If you're lacking time, just pop through the Gardens Corner gates then right to the Theme Borders to find an entire area dedicated to winter and spring flowering plants. It's the perfect spot to get ideas for your own home garden.
Himalayan daphne, Daphne bholua is flowering exceptionally this year. The fragrance is a real treat so plant close to the house or where you often walk. Another daphne, Daphne mezereum is just starting to burst out its small purple-pink flowers on the bare stems.
Another flowering on bare stems now is Chaenomeles 'Dazzler' The flowers are almost like jewels, bright red in colour.
If you are after a tough plant for dry shade, butcher's broom, Ruscus aculeatus 'Wheeler's Variety' is the pick for this time of year. Large red berries adorn, suspended gracefully from the lower leaf surface.
Before you leave check out Garrya elliptica 'James Roof'. The long silver flower catkins can reach 20cm in length or more so make quite the feature in the winter garden.
Garden Life is produced by Dunedin Botanic Garden. For further information contact Barbara Wheeler.