Glasshouse Displays Tropical Beauties
This article was first published on 05 Apr 2017.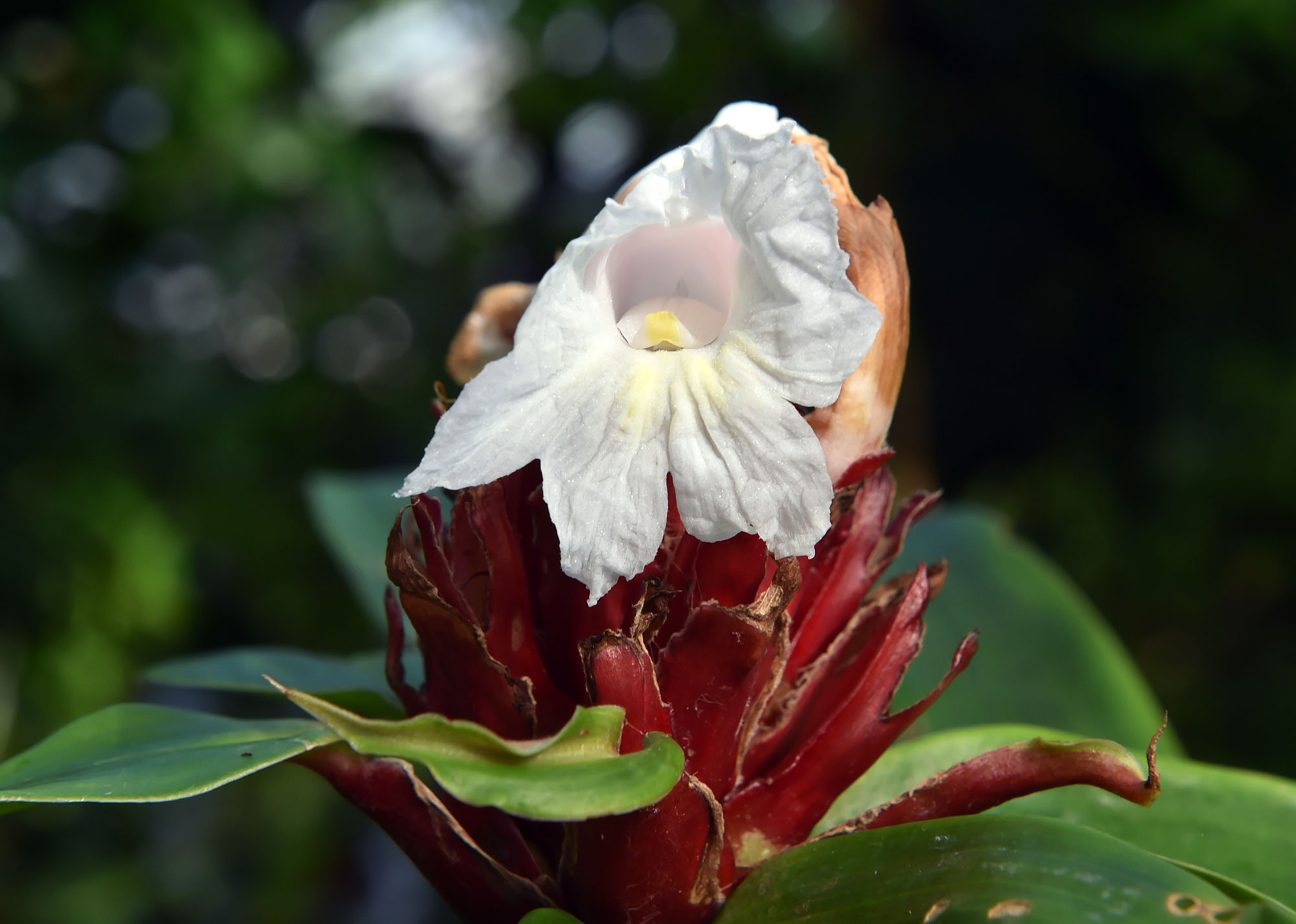 Costus speciosus
Costusis a fascinating genus of tropical ornamental gingers. The leaves often have fine hairs on the undersides, making them feel almost like velvet. They're arranged in a loose spiral whorl up the stem but it's the vibrant flowers with their structure and colourful bracts that are the show stoppers.
There is a handful of Costus species on display in the winter garden glasshouse at Dunedin Botanic Garden.
Costus pictus grows to about 1m and produces green, cone-like buds on the end of the leaf stems from which the flowers are produced. Flowers are yellow with an orangey brown pattern at the tip. Eight weeks of good flowering are coming to an end so you may have to be quick to see it in flower.
Costus speciosus, commonly known as crepe ginger, has delicate white flowers that are pink in bud, emerging from red terminal bracts. Flowers resemble crepe paper, are damaged easily and brown off quickly. Red bracts remain long after the flowers have finished, extending the display time. Height is usually around 1.5 – 2m but can reach 3m.
Costus cuspidatus, commonly known as fiery costus, is also flowering with bright orange flowers that last only a few days but are quickly replaced by fresh flowers. It reaches a height of only around 50cm and is a real gem.
All species are reasonably pest free - caterpillars seem to be the worst - and can been seen growing in the east wing of the winter garden glasshouse in the lower Botanic Garden.
Garden Life is produced by Dunedin Botanic Garden. For further information contact Stephen Bishop.