Juvenile Flower Has Special Display
This article was first published on 20 Sep 2017.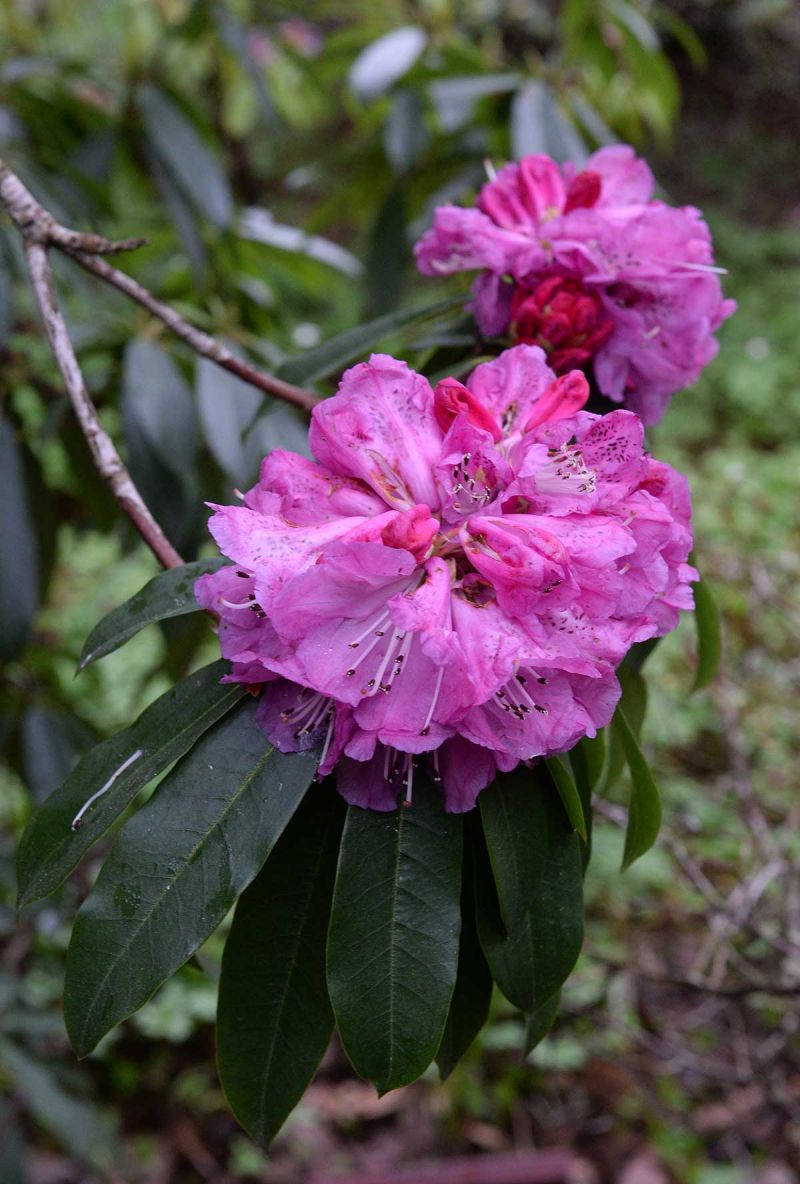 Rhododendron lukiangense
Photo by the Otago Daily Times
An attractive feature of many rhododendrons is their tendency to produce flowers that initially emerge in a deeper colour shade than that of the fully open bloom.
At Dunedin Botanic Garden, if you follow the southern track from the azalea garden, look for a flag by the small bridge. he flag marks Rhododendron lukiangense, an upright plant growing to about 4 metres. Its mauve to lilac flowers catch the eye through the trees before you reach it.
On closer inspection the flower trusses tend to be a bit flat topped and floppy. However, they make up for that with the alluring effect of deep magenta, young florets at the top of the flower truss, complementing the lighter lilac-rose of the more mature florets below. Purple flecks on the upper part of the corolla echo the dark brown anthers that tip each of the ten white stamens at the centre of each floret. The flowers gleam against the dark green foliage so the two-toned effect also adds vitality to the whole plant.
The leaves have a waxy texture and are relatively long, narrow and pointed, emphasising the plant's upright habit.
Originating from south west China, R.lukiangense grows naturally there in a variety of habitats ranging from mixed open forest, cliffs or among rocks and by streams. As a result, in the garden they are also adaptable.
Garden Life is produced by Dunedin Botanic Garden. For further information contact Doug Thomson.