Labelled plants useful in home garden
This article was first published on 03 Aug 2015.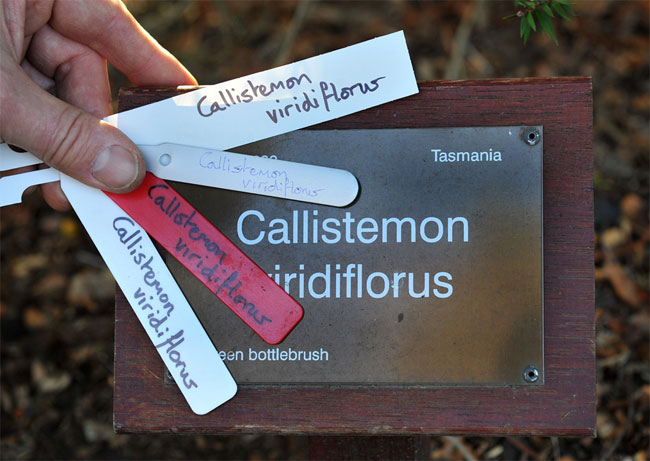 Labelled plants useful in home garden
How many times have you been in the garden and had the name of that plant magically vanish from your head? Or perhaps the label that came with the plant has faded or broken. Making labels or purchasing them is well worth the effort and money.
The biggest problem is the choice and options available; all look different and serve different purposes. Metal labels have the required longevity but are also the most expensive, whereas wood and plastic are easy but will always degrade in our climate. If you decide to use any type of garden marker pen, be aware it will not last indefinitely and will need to be checked.
If you want to get a bit more adventurous this can be a great opportunity to get children involved in the garden, making their own unique labels for plants. Why not use rocks that can be painted or wooden spoons that can be stuck in the ground? Just remember a traditional label also at the back of the plant could save a lot of time in case some little person decides to collect all the rocks or spoons up again at a later date.
Whatever labels you choose, check them regularly, especially if attached to a plant. Labels can become an added feature to your garden so be creative.
Dylan Norfield is the Collection Curator of the Geographic and Arboretum Collection at Dunedin Botanic Garden.