'Leaf mould' a gardener's secret weapon
This article was first published on 06 Jun 2018.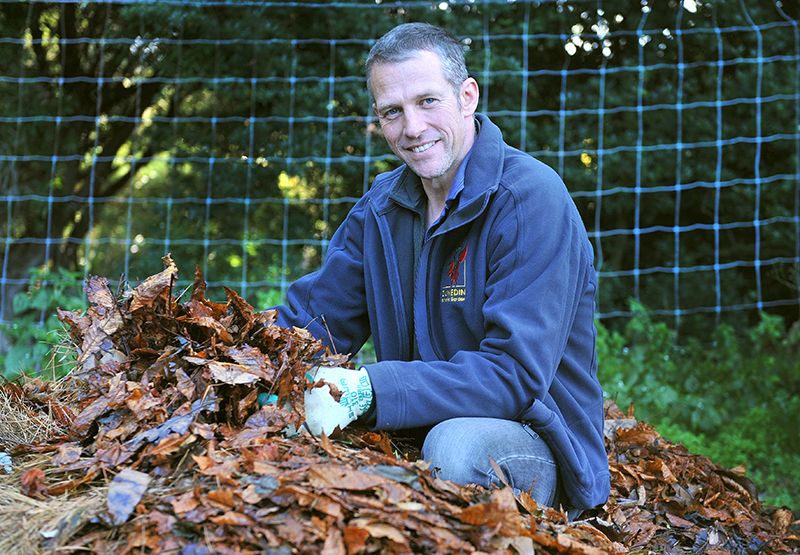 Leaf mould
Photo by the Otago Daily Times
Winter is here and the last couple of months have been very busy with tidying up tasks, including raking that seemingly never-ending supply of deciduous leaves falling from the trees. We might despair at the work of raking leaves, but they are an amazing resource that gardeners can use to the benefit of our gardens and pockets.
Broken down leaves are referred to as leaf mould as they are acted on mainly by fungi rather than the additional process of heat in a compost heap. Fungi work even in the cooler winter months to turn the old piles of leaves into the most beautiful brown crumbly organic mixture. This medium is great for seedlings or just as a soil conditioner in any garden bed or for mixing into the vegetable patch.
Leaves can be left on the ground where they fall but often this is not practical as they blow around the garden or smother smaller plants underneath. Throughout Dunedin Botanic Garden leaves are collected and added to compost for future use but at home leaves can be stored in an area out of the wind or simply stored in bags. If using plastic bags fill ¾ full, tie the top and make holes in the sides and bottom then leave for 12months to turn into a perfect addition for the garden.