Location, location, location
This article was first published on 10 Sep 2018.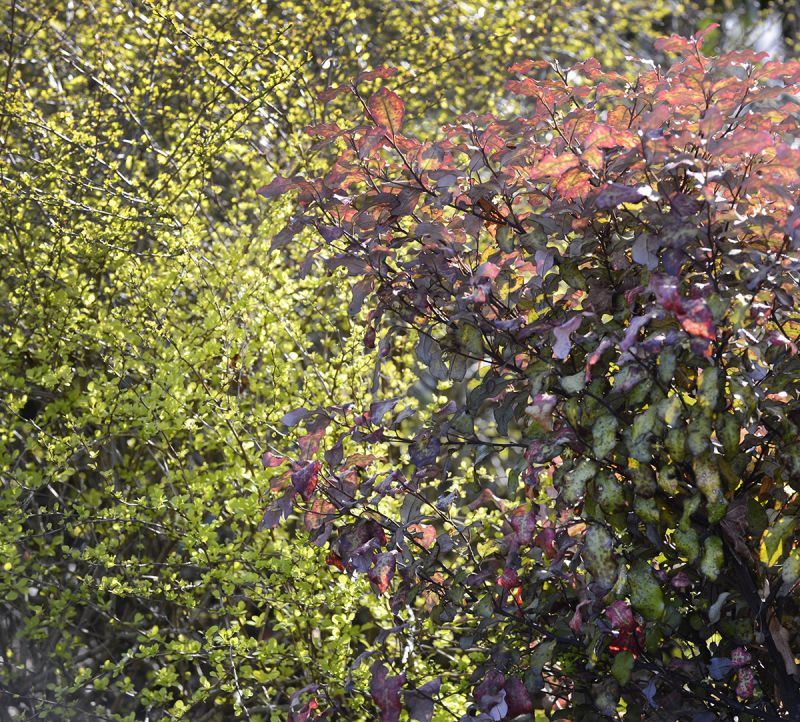 Plant combinations
Photo by the Otago Daily Times
Beautiful amenity plants are worthwhile on their own, but it is the art of combining plants; utilising their colour, structure and texture which make the biggest impact in a garden.
In the lower botanic garden, Rhododendron (Cilpinense Group) ˈCilpinenseˈ is covered in blush pink flowers, enhanced by the fragrant cream flowers of Osmanthus alongside. This combination is easily seen from the northern end of the main drive in the winter and spring flowering theme border.
What draws your eye into the distance though, is a continuation of these merging colours in the next border, the dry shade theme. First you see repetition of the pink Rhododendron ˈCilpinenseˈ, then a group of Camellia ˈDonationˈ smothered in bright pink blooms. The entire area is topped off by the masses of white plum blossom produced by a very old Prunus. Although floral combinations can sometimes be short-lived, this adds to their specialness and they are often spectacular.
In the neighbouring coloured and variegated plants theme border, evergreen coloured foliage grows in interesting combinations all year and works equally with deciduous plants during the warmer growth season.
Leaves emerging from Berberis thunbergii ˈAureaˈ right now are a brilliant limey green, creating a vivid contrast to the purple mottling of the New Zealand pepper tree (horopito), Pseudowintera colorata ˈRed Leopardˈ.
Every plant hunter is thrilled to discover a long sought-after plant. Sometimes, it needs to be followed by a time of careful contemplation to decide where will be the perfect place to grow your new treasure.