Location Pivotal in Coping with Frost
This article was first published on 27 Jul 2015.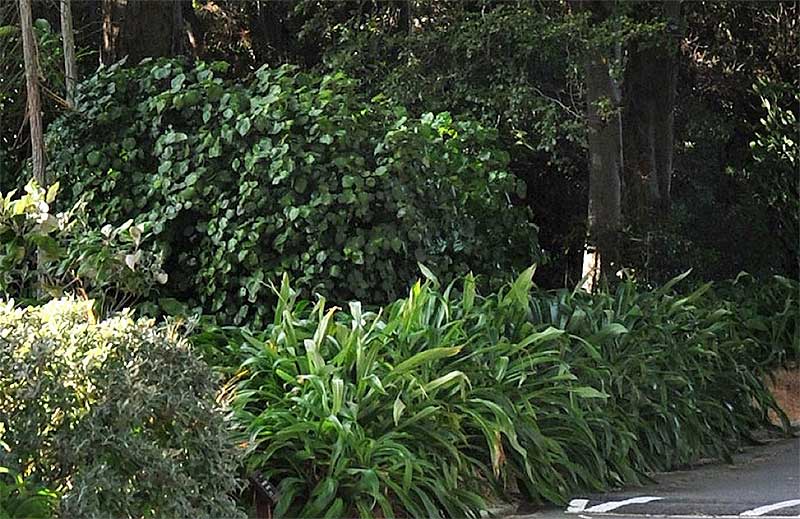 Location pivotal in coping with frost
Southern horticulturists are really very lucky. With our temperate climate, we can grow a wide range of plants from around the world. The many microclimates in Dunedin allow us to push the limits even further.
Throughout Dunedin Botanic Garden, you might spot a few audacious plant choices - species that originate from much balmier climates. Many are thriving, having been thoughtfully planted against a wall, at a bush margin, or under a canopy of trees.
A few plants in the Botanic Garden have not fared so well this winter, however. In an open spot in the New Zealand Native Plant Collection, the ice plant, Disphyma australe, has been completely wiped out. This coastal species can handle relentless sun, salt, and roaring winds, but in spite of its common name, it is simply not made for the conditions we've been experiencing lately.
Kawakawa (Piper excelsum) and rengarenga (Arthropodium cirratum) have suffered where Jack's frosty fingers have managed to reach them, but under shelter they are fine. Both of these species grow well in one of the most difficult garden situations - those very dry spots under trees,which usually happen to be frost free.
In a sudden cold spell as we have just had, even some of the hardier native plants suffer. If protection is not an option, leave the damaged parts until the frosts have passed - they might be shielding the plant from further damage. Then cut your losses with secateurs, and watch your plant slowly spring back.
Kate Caldwell is curator of the native plant collection at Dunedin Botanic Garden.