Mature trees grace garden
This article was first published on 13 Mar 2019.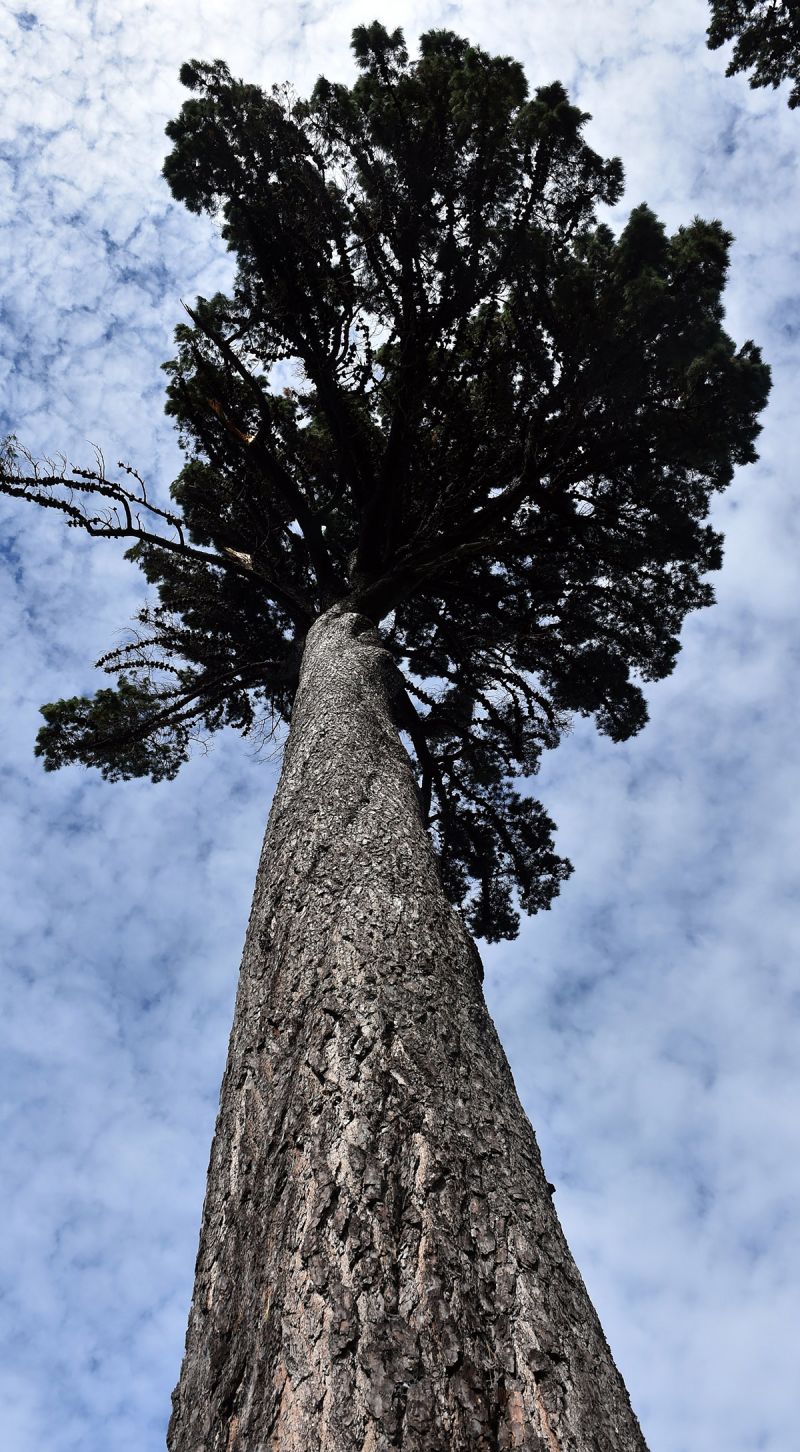 Pine
Photo by the Otago Daily Times
At times it can be easy to miss the trees and see only the flowers. But look up. Dunedin Botanic Garden is 155 years old and has a large collection of trees, many well over 100 years old.
When trees are planted together for display or study it is called an arboretum.
The garden's main arboretum grows on the slopes above the rock garden. Winding paths through the grass allow visitors easy access to view the trees and relax under the cool shade of the high canopy. It was first planted with 410 trees in 1909 and further developed in 1911 with an extra 158 trees. One of the oldest stands of trees in the central arboretum is the group of eleven Pinus ponderosa. Beautiful trunks exhibit their distinctive bark in broad plates with black crevices.
A lesser known arboretum is on the boundary just above the Northern Cemetery. It was established in the 1960s, in conjunction with the NZ Forest Service to celebrate their 50th Anniversary, and now displays attractive, mature trees.
In the lower botanic garden there is also a spectacular variety of mature trees. The very oldest overlooks the playground, the Royal Oak, planted in June 1863 to acknowledge the wedding of the Prince of Wales to the Danish Princess Alexandra.
Arboretum plantings continue today with newly sourced material adding to the diversity.