Miscanthus sinensis Gracillimus
This article was first published on 11 Jul 2018.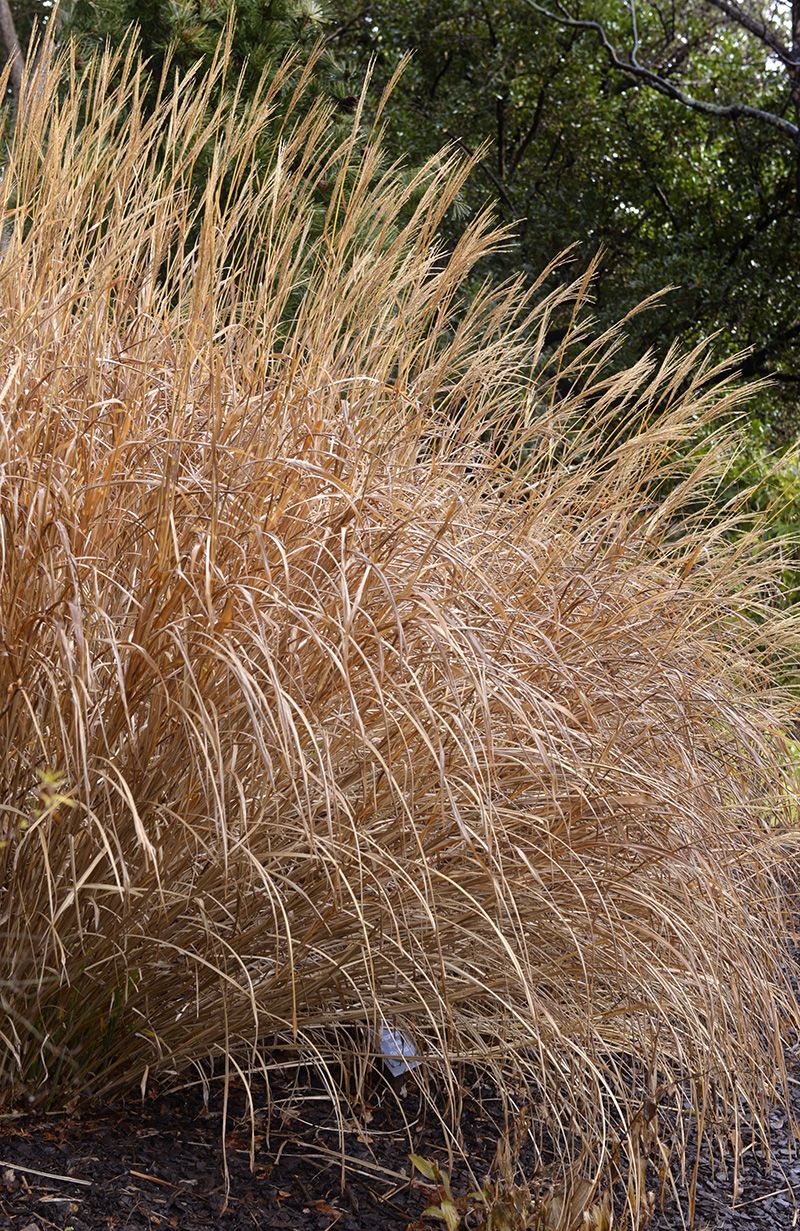 Miscanthus sinensis Gracillimus
Photo by the Otago Daily Times
Miscanthus sinensis, commonly known as Japanese silver grass is an ornamental clump-forming grass with upright arching stems that provides seasonal interest year-round. There are many cultivars to choose from.
Miscanthus sinensis 'Gracillimus' is one of the larger but more attractive silver grass cultivars. At Dunedin Botanic Garden it's growing in the Otaru Teien Garden on the north side of the duck pond.
Fresh shoots in spring become attractive foliage that moves in the landscape with the wind. Flower plumes tower above the elegant foliage from late summer and shine in the summer sun before taking on a soft and fluffy appearance after a few weeks. The foliage develops bronze autumn tones as temperatures start to cool.
Colour then fades to a straw colour as winter takes hold. The plant keeps its attractive architectural habit with foliage and seed heads looking stunning in the early morning winter light covered in frost or a light dusting of snow. Foliage should be left over most of winter, not only for its looks but for the protection it provides for next season's new shoots.
Cut back old foliage at winters end
Grows easily into a clump approx. 150 – 180 cm tall
Multiple uses in the garden. Accent planting in the back of the shrub or perennial border, planted closely together as a screen or informal hedge, even coastal gardens.
Likes plenty of sun, fertile, moist free draining soils. Too much shade causes the foliage to become sparse and can lose its architectural form and flop
Generally pest and disease free