Name that Camellia
This article was first published on 28 Sep 2021.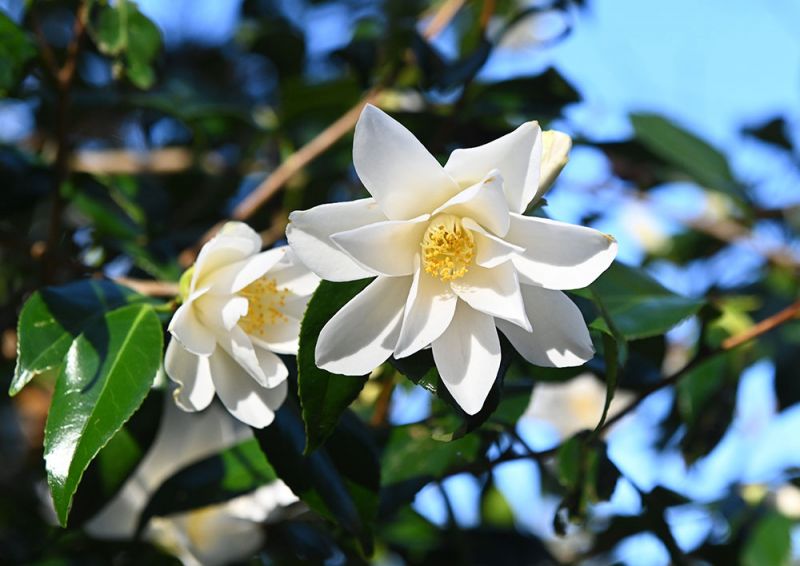 Camellia japonica 'Lily Pons'
Photo by the Otago Daily Times
Camellias are flowering and now is the perfect chance to have a go at identifying your unnamed favourites. The camellia collection in the lower botanic garden has 700 plants to check and maybe, with luck, a match can be found.
The collection has developed into a mature garden, with colourful drifts of ground covers and the ambience of huge old specimen trees. In 2012, the collection received an 'International Camellia Garden of Excellence Award', from the International Society.
The trickiest part is there are 24,332 cultivated varieties in existence at last check. The second challenge is quite a lot of them are pink.
In our favour is the timeline. The camellia collection is a time capsule of the most popular species and cultivars available from 1984 to now.
New Zealand itself produced 570 new camellias, many of high quality. Before 1933 there were only Camellia japonica cultivars in the country, then the first Camellia reticulata forms were imported.
Once you think you have a good flower likeness, the leaves and habit of camellias can help confirm your choice. The leaves appear similar but are actually quite different between plants. As a rule, the 'japonicas' have a shrubby, spreading habit with glossy round leaves. The 'reticulatas' are more upright, sparse and tree-like with larger, dull narrow leaves.
Chances are one of the 700 labelled camellias in the lower garden collection will be the perfect match for your favourite at home.