NZ's Far Boundaries Represented
This article was first published on 07 Mar 2017.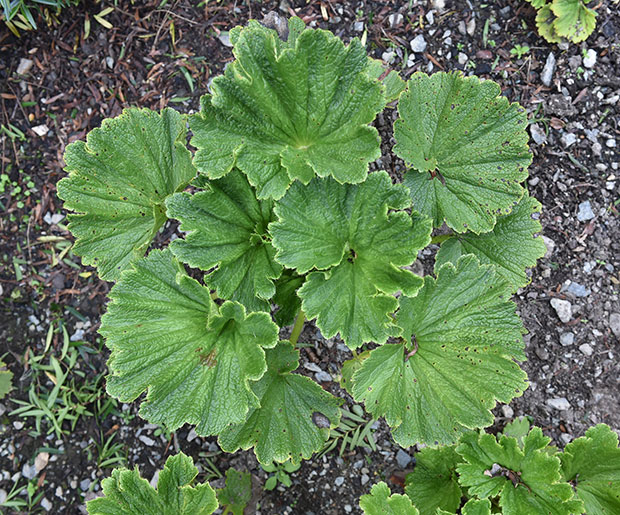 Stilbocarpa polaris
Among the many treasures in Dunedin Botanic Garden are some of the most rare and wonderful plant species in the flora of Aotearoa: the offshore island plants.
New Zealand's estimated 600 offshore islands are biodiversity havens, spread over 2,800 km – from the almost subtropical Kermadec Islands to the subantarctic Campbell Island group. Plants from these islands are often larger than their mainland relatives, with bold, chunky foliage and sometimes big, brilliant flowers.
A handful of offshore island species have become common in gardens, but many are unavailable in nurseries and notoriously difficult to grow. Over the years, staff at the botanic garden have had opportunities to collect and grow some of these special plants for visitors to enjoy.
We tuck away beauties from subtropical islands, such as the Three Kings group, into frost-free spots under trees. Despite this, many specimens were severely knocked back by unusually cold temperatures last winter. All is not lost and most have put on promising new shoots, such as the stunning, critically threatened climber Tecomanthe speciosa.
Dunedin Botanic Garden has a substantial collection of plants from the Chatham Islands, the remote salt-blasted archipelago 800km east of Banks Peninsula. These range from garden favourites like Chatham Island forget-me-nots (Myosotidium hortensia), to the seldom-seen hoho/Chathams lancewood (Pseudopanax chathamicus) and the swamp mapou (Myrsine coxii).
Subantarctic Island species are successfully growing in the native collection too. Mega-herbs like the punui (Stilbocarpa polaris), grown from seed collected two years ago from the Auckland Islands, are beginning to look lush.
Kate Caldwell is curator of the native plant collection at Dunedin Botanic Garden.