Old Rhododendrons Evoke Awe
This article was first published on 15 Nov 2017.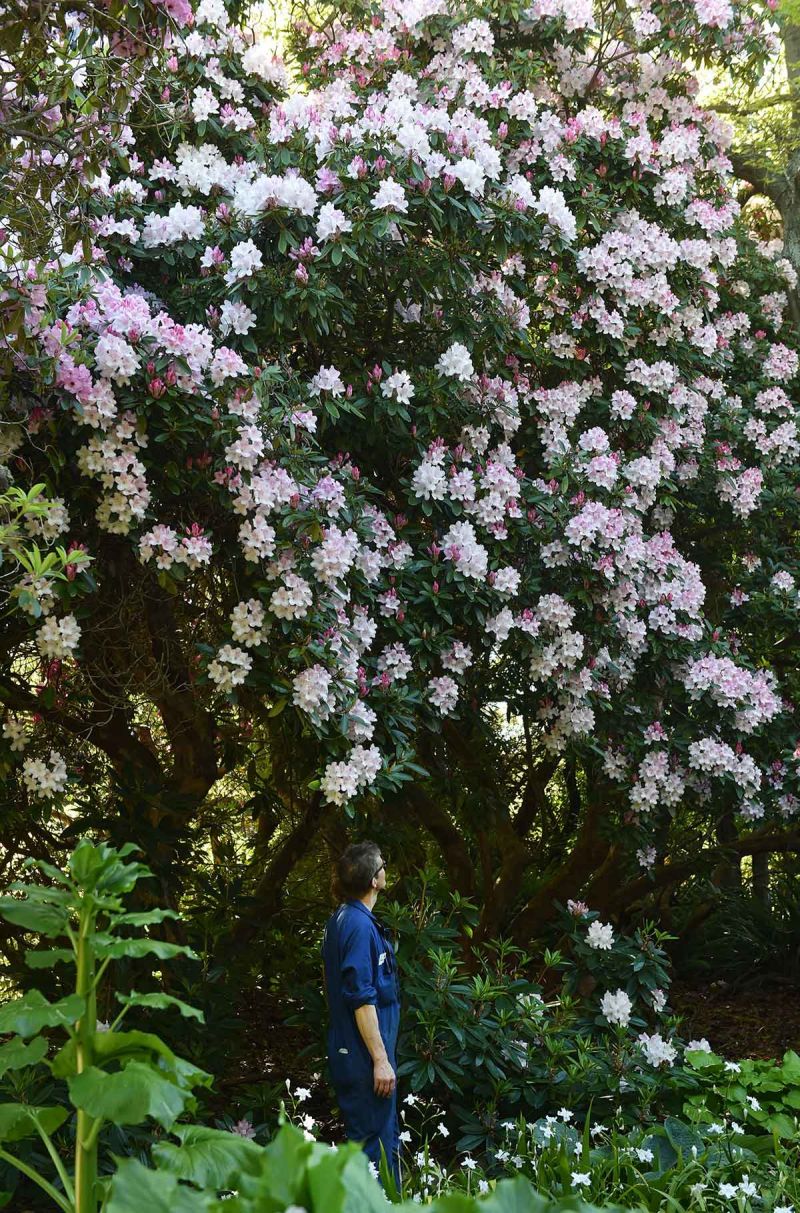 Rhododendron 'Halopeanum'
Photo by the Otago Daily Times
As a four hectare woodland garden, the Rhododendron Dell in Dunedin Botanic Garden has the space to allow larger rhododendrons to grow to their full potential. These old monarchs generate much of the splendour throughout the Dell, growing alongside the tallest trees, not quite at the same height but certainly connecting with the trees' lower branches. One of the most magnificent rhododendron displays comes into view on the corner of the Arboreum Walk at the south west exit from the Azalea Garden.
Two specimens of Rhododendron 'Halopeanum', which were obviously amongst the first rhododendrons to be planted over 100 years ago, dominate the corner where they grow and are now over 8 metres tall and 11 metres across.
Virtually smothered in blooms, their combined mass when in full flower resembles a ground level cumulus cloud. When staff lead tours down from the Azalea Garden, they often have to wait for visitors' gasps of awe at the spectacle of the pink buds and white flowers of R. 'Halopeanum' to subside, before continuing. As the flowers mature, a flush of pink around the margins of the petals gradually fades to pure white (but with a speckling of light pink on the upper petals) and reveals why it has also been named R. 'White Pearl'
Even when the blooms fade, these are impressive plants. In fact, their broad boles, carrying solid yet sinuous branches, remind us why rhododendrons are known as 'King of Shrubs'.
Garden Life is produced by Dunedin Botanic Garden. For further information contact Doug Thomson.