Over 50 Trees in One Trail
This article was first published on 11 Jun 2018.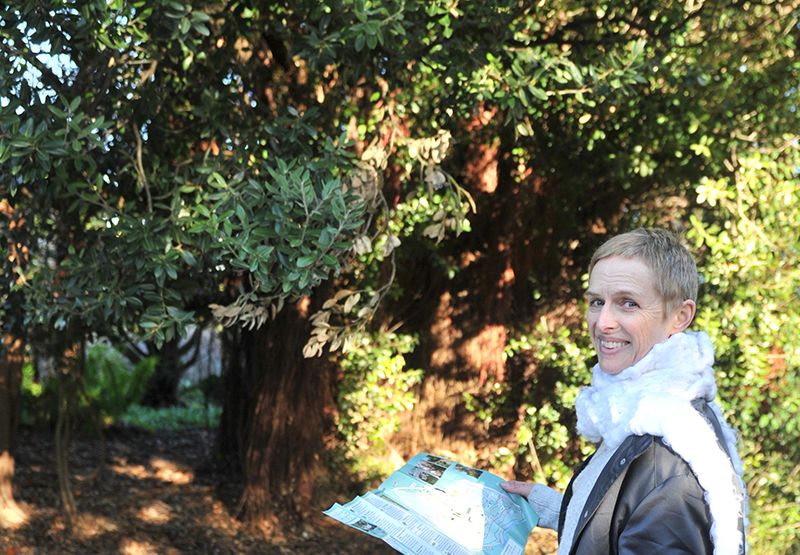 Tree Trail
Photo by the Otago Daily Times
Dunedin Botanic Garden has just released a new tree trail. Visitors have been asking about certain trees and there are also other, lesser known trees with their own special stories to tell.
The trail leads visitors throughout the botanic garden, sampling a small selection of total trees. Variety and year-round interest were key criteria, including autumn colour and winter outlines. With strong shapes and some quite quirky forms, native plants are a particular goodie at this time of year.
Age spans from a tree so old we think it dates back to when the site was used by the Acclimatisation Society, to another tree discovered near Cape Reinga only in 1975. The trail visits akiraho, the popular suburban hedge plant, showing us what it looks like as a natural tree. A tall, tree-like palm is included too, hemp palm, named for its fibre used to make rope, sacks and cloth.
Education is a major goal of a botanic garden so visitors are welcome to pick a leaf to learn from. A small sniff of a crushed leaf of the headache tree can clear a headache but beware - too much can actually cause one.
Each track's accessibility rating is shown so people can pick and choose route according to their circumstances. To do the whole thing would take a very rough couple of hours.
The brochure folds up to a portable shape, not much bigger than a credit card. It's available at the information centre, open daily from 10am to 4pm.