Perfumed Plant of the Tropics
This article was first published on 18 Dec 2017.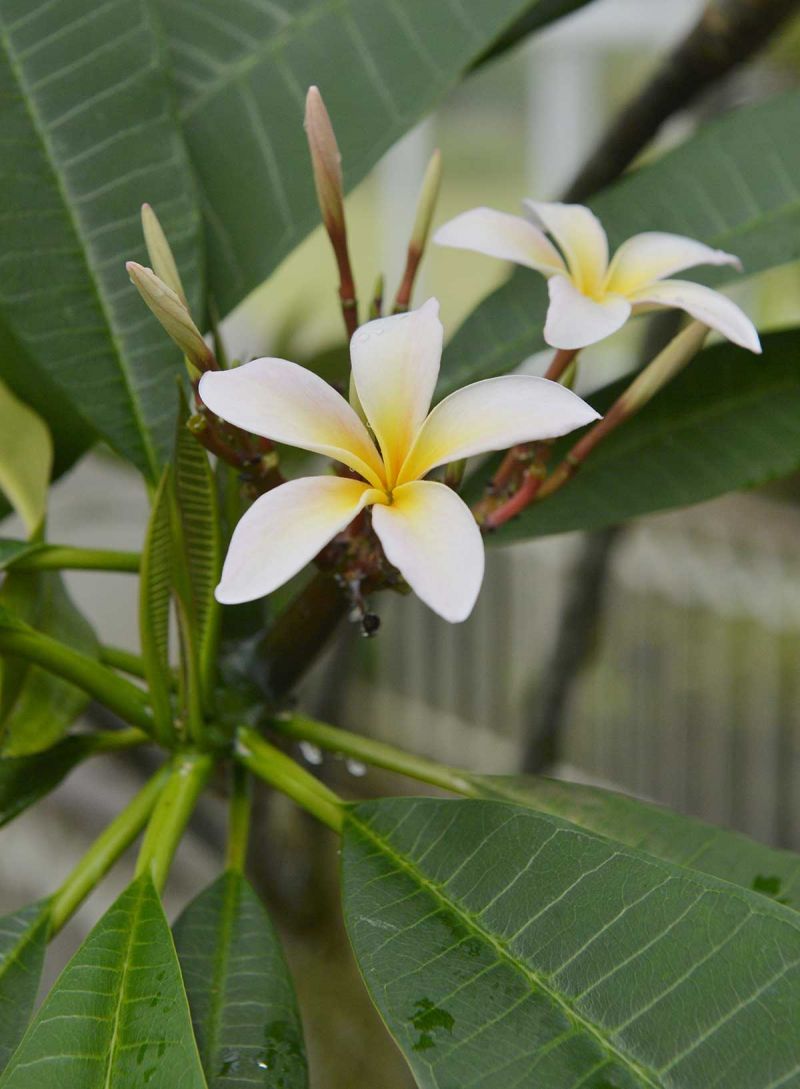 Frangipani
Photo by the Otago Daily Times
One of the first flowers that come to mind when thinking of the tropics is frangipani or Plumeria. Growing in so many tropical and subtropical climates around the world, it has become widely known. Originating in Central America from areas with seasonally dry climates, it is deciduous, dropping all its leaves in times of drought.
At Dunedin Botanic Garden's winter garden glasshouse, a potted frangipani plant has been enjoying the hot sunny conditions of late spring and early summer and provided a lovely display of delicately scented flowers. The flowers are only lightly scented during the day and have a stronger scent in the evening to attract pollination by moths. Scent remains in the flowers after they've fallen.
Flowers come in a range of colours, mostly from selective breeding but also from cross pollination between species. Plants can flower from spring through to autumn.
Frangipani grow into small trees anywhere between two to eight metres tall and just as wide. They grow from cuttings very easily and will grow well in a pot. However, they are prone to thrips and don't like to be over watered.
As well as being a striking ornamental tropical shrub, frangipani has many uses from bouquets and garlands to traditional Hawaiian leis. The dried flowers are used to scent linen cupboards and clothes. Oil extracted from the flowers is used in the perfume industry, and the sap used externally in traditional medicines.
Garden Life is produced by Dunedin Botanic Garden. For further information contact Stephen Bishop.