Perfumed Shrub Ticks Multiple Boxes
This article was first published on 03 Sep 2015.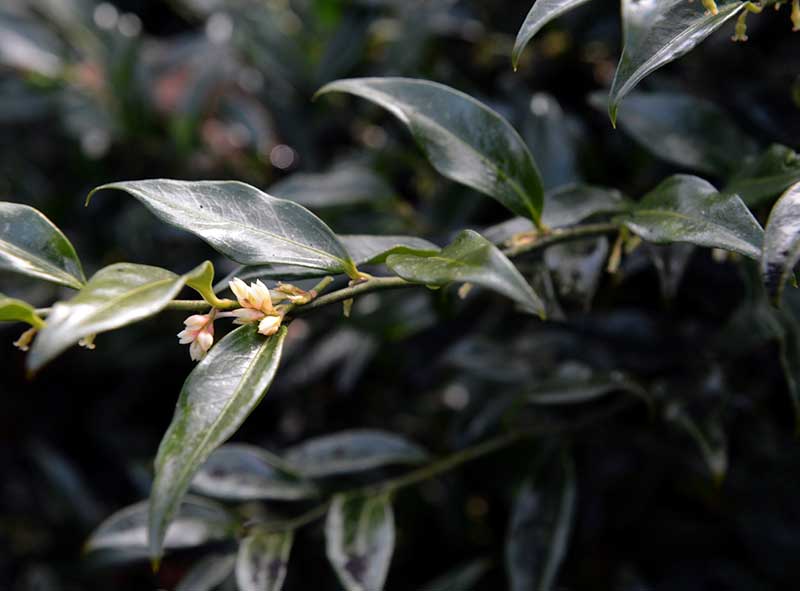 Sarcococca confusa
Looking for the ultimate low maintenance shrub? One that will grow well in shade and flower during the winter and spring? With fragrance as an added bonus? Well, maybe we can suggest the answer.
Sarcococca confusa – or sweet box - is a gem of a shrub. It has a lovely, powerful, sweet, honey-scented fragrance that is smelled before the plant is spotted. Small, fragrant, creamy-white flowers are hidden under the foliage and dark black berries follow the flowering display.
This very adaptable and reliable shrub is easily grown in many garden situations, including dense shade, where it retains its dark glossy green leaves. It can cope with a sunny location, provided there is sufficient moisture in the soil, but in full sun the leaves can lose their intense colour.
This low growing, compact shrub has a slight suckering habit. It responds well to a trimming after flowering and is suitable to be grown as a hedge.
A great plant to have near a pathway or edge of a garden, you can enjoy its fragrance outdoors or use it in flower arrangements.
At Dunedin Botanic Garden there is a group planted at the edge of the pathway in the Clive Lister Garden. Your nose will help you find them.
Linda Hellyer is curator of the rose garden and herbaceous borders at Dunedin Botanic Garden.