Plan then Plant
This article was first published on 03 Nov 2014.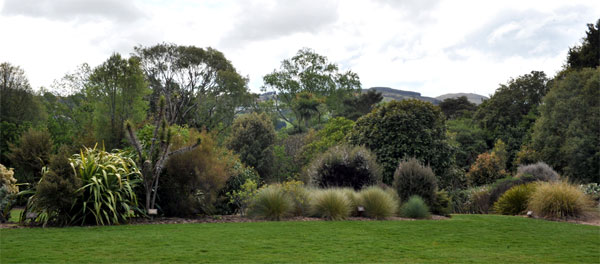 Plan then plant
Spring is an ideal time for planting, with plenty of warm weather and soil moisture to help your plants settle in to their new homes.
What to plant in your garden? There are plants for every taste and style. It is tempting to rush into the nearest retailer and fill up a trolley, but we have such limited space in our home gardens that it is worth first thinking about which plants you will enjoy seeing day in, day out as you gaze out your kitchen window or pull into the garage.
For inspiration, try taking a walk around Dunedin Botanic Garden, or peer over your neighbours' fences for plants that you like the look of. This way you can see the growth habit and mature form of plants that are likely to thrive in your local climate.
If you would like your garden to reflect the natural character of your area, keep an eye out when you're walking in the hills and gullies near where you live, for ideas for good-looking natives that are growing in similar microclimates to your garden at home. A beautiful, eco-friendly garden can be a simple matter of down-scaling some plant combinations you see in the wild.
If you need help identifying a plant you have seen, you can always bring a photograph or a sample into the Information Centre at the Botanic Garden, and we will do our best to identify your plant through our free 'Hort Help' service.
Kate Caldwell is curator of the native plant collection at Dunedin Botanic Garden.