Plant Popular for Many Reasons
This article was first published on 08 Feb 2017.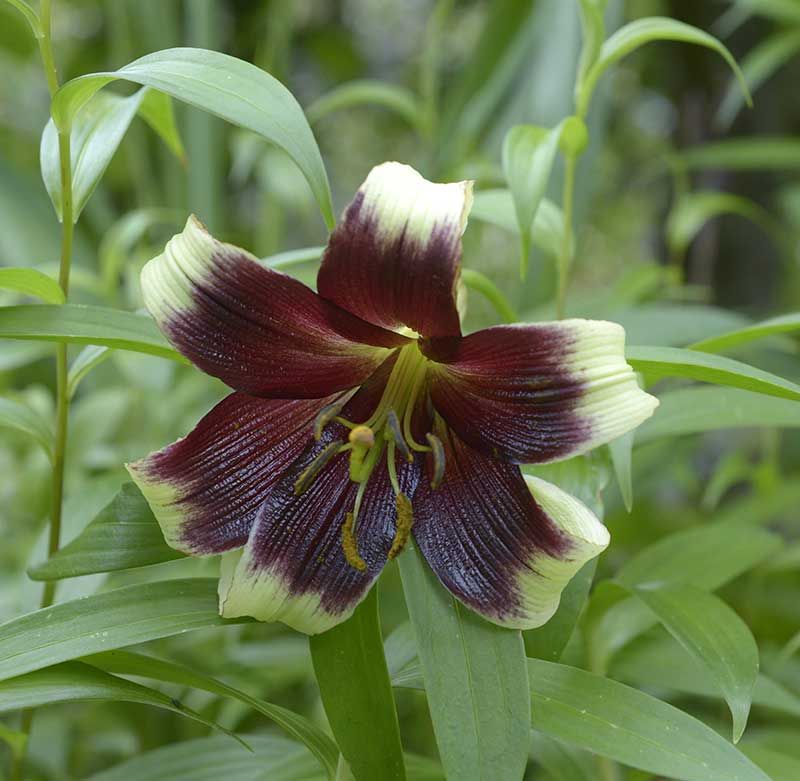 Lillium nepalese
Photo by the Otago Daily Times
From an amenity horticulture point of view some plant families have a lot more to offer than others. The lily family, botanically called Liliaceae, is a popular plant group for the gardening fraternity.
Liliaceae has about 16 genera and altogether several hundred different plant types or species. Some of the more well-known genera in the family include garden favourites such as tulips, Tulipa, dog's-tooth violets, Erythronium, giant Himalayan lilies, Cardiocrinum, Fritillaria, and the beautiful lilies, Lilium. There are about 100 different species of Lilium and many, many cultivars.
Lilies are a perennial that grow from a bulb. They make excellent garden plants in many different types of borders, be it rock garden, perennial borders or woodland areas. Lilies are often showy and usually have a wonderful rich, spicy fragrance. The flower stem frequently has several flower buds which open in succession. These attributes, plus their ability to last well in a vase, make them popular with the cut flower industry for floral arrangements.
Lilies are quite easy to grow and enjoy positions in full sun
Keep the bulbs cool by planting to provide shade at soil level
You can propagate lilies most easily by division of the bulbs or by "growingon" the bulbils, formed on the stem
Lots of plants have lily in their common name but aren't true Lilium, (water lily, lily of the valley, daylily)
Find examples of beautiful, rare and common lilies growing in the Dunedin Botanic Garden camellia collection and other collections through the Garden.
Marianne Groothuis is the camellia and theme collection curator at Dunedin Botanic Garden