Plant Works Well Inside and Out
This article was first published on 09 Oct 2017.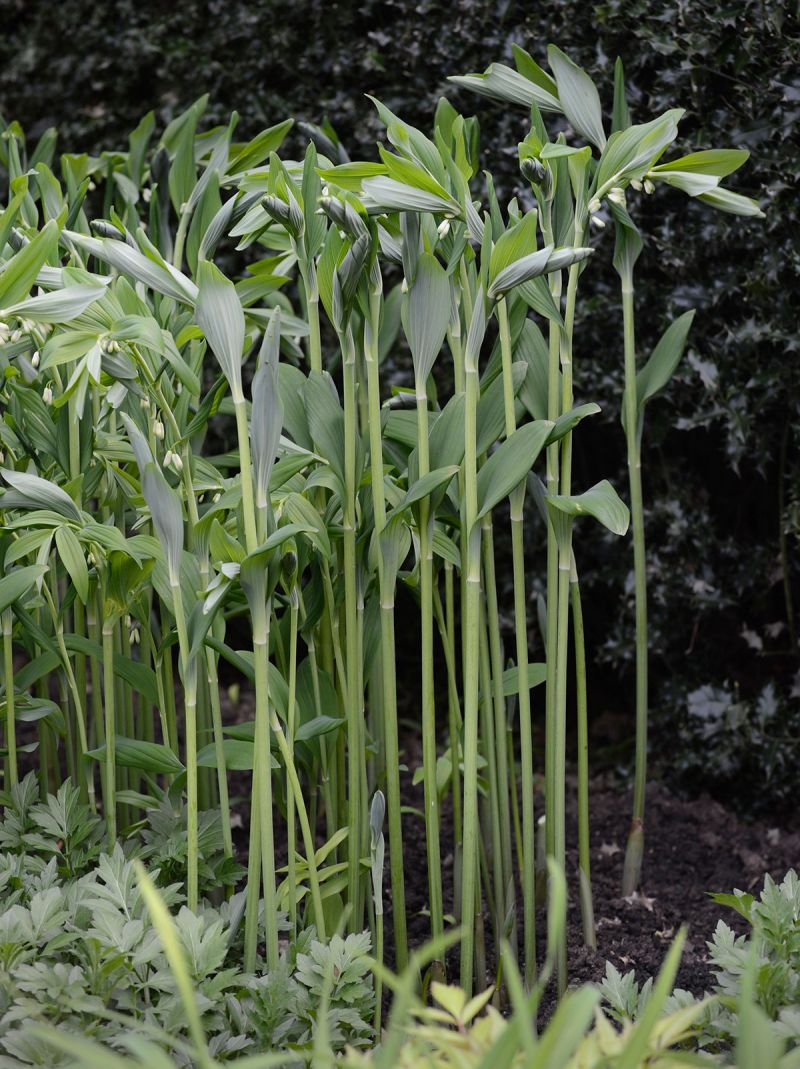 Polygonatum multiflorum
Photo by the Otago Daily Times
Planting a low maintenance, easy care perennial is a good start to spring. Polygonatum multiflorum or as it is commonly known, Solomon's seal, is a graceful and elegant perennial that has it all. It can handle a shady location, has clean, green foliage and a height that suits many spots.
Once the stems reach 30 to 60 centimetres they arch over gracefully, displaying a series of quite large, clear, long, deeply veined green leaves. Drooping flowers hang down under the leaves and there is even a light fragrance. The most pretty, creamy-white, bell shaped flower is edged with green which fades as the flower buds open. Solomon's seal has a reasonable vase life, and looks great as a background to floral arrangements or simply on its own.
It doesn't require dead heading; the flowers are small and will drop off naturally. Foliage will remain attractive all season, turning a golden yellow in autumn, then gradually dying back for the winter.
Propagation is by division in the autumn or spring, or by seed.
Polygonatum look good in a woodland situation where they can be left to naturalise. For an early season display, they can be planted near the middle to the back of a perennial or mixed border. They are particularly good companions to Hosta, Astilbe and ferns. See them at Dunedin Botanic Garden in the herbaceous borders.
Garden Life is produced by Dunedin Botanic Garden. For further information contact Barbara Wheeler.