Planting out the newly renovated glasshouse
This article was first published on 13 Feb 2019.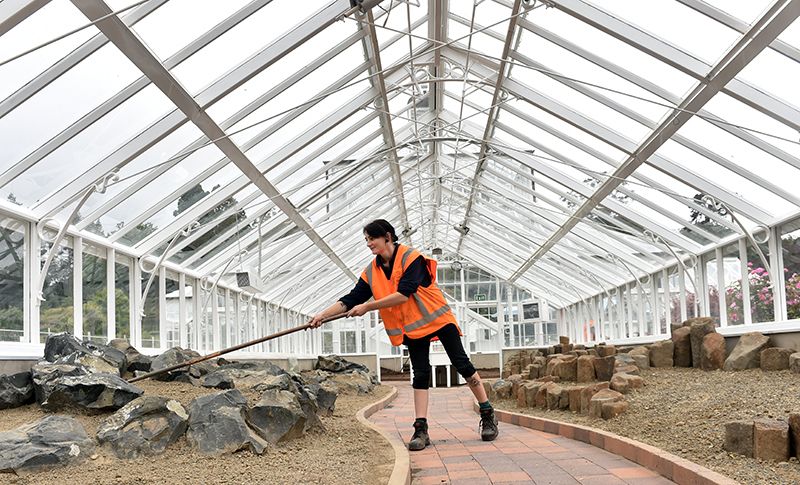 Glass house planting
Photo by the Otago Daily Times
If you have visited the botanic garden in the last few months you may have noticed the winter garden glasshouse getting a major makeover. It's now time for the exciting process of planting it back out with a great range of interesting plants from the warmer parts of the globe.
The cacti side of the arid house has been landscaped using existing basalt columns to create raised planting bays for cacti to be displayed in. Thecentral house is going to be more of a palm and cycad display. Good old favourites such as bananas and coffee will still be there and others like the big smelly corpse plant will be displayed when in leaf or flower.
A lot of work is needed to be done before planting. The soil inside was covered over for protection during the works but became compacted , so needed rotary hoed and compost added to aerate the soil again. It's also very dry so we will need to slowly rehydrate the soil over a few days before getting plants in the ground.
A planting plan is essential. Some research is required if you're unfamiliar with the plants to make sure you plant them in an optimal position with conditions they need to thrive such as space which can be very restricted in a glasshouse.