Popular Plant has Yellow-Flowered Cousin
This article was first published on 23 Feb 2016.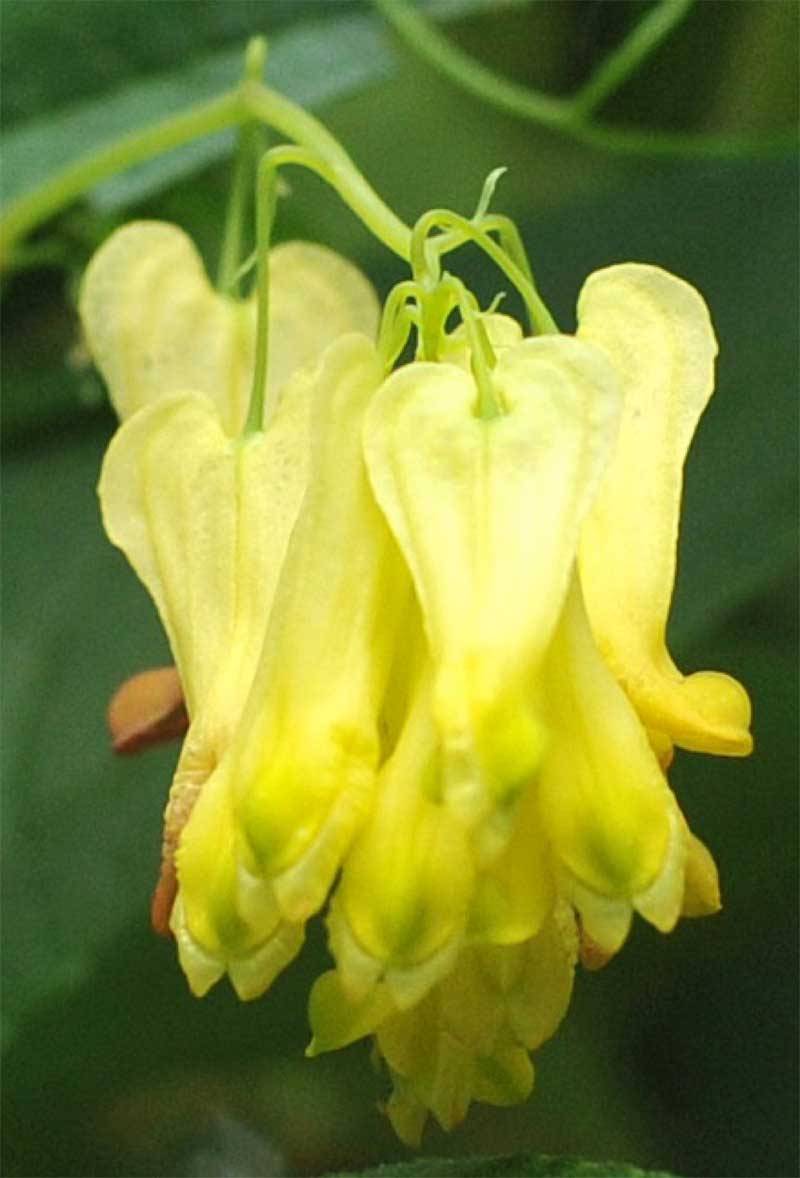 Dactylicapnos scandens
A garden favourite has had a name change. It also has a less well-known but showy deciduous climbing relative with yellow flowers.
Many gardeners have heard of the old-fashioned herbaceous garden plant, common bleeding hearts. Its old Latin name of Dicentra had become a popular common name but in fact, that name is no longer accurate - botanists reclassified it to Lamprocapnos spectabilis. Its popularity stems from ferny foliage, from which flower spikes of white or pink heart shaped flowers hang.
Its cousin exhibits similarly attractive features. Dactylicapnos scandens is known as the bleeding heart vine or sometimes, golden tears. Each spring it grows away from an underground tuber. By mid-summer it can be several metres up a trellis or tree with numerous bunches of small yellow heart shaped flowers appearing. It will continue to flower until hit by the first frost, when it can be cut back down to the ground, waiting to reappear the next spring.
Planting location seems to be the key to successfully growing Dactylicapnos scandens. It likes moist but free-draining soil with its roots in a shady cool location. Sometimes it can take several attempts to find the ideal location but when found, the plant will flourish. The easiest method of propagation is from seed which can be collected in late summer and autumn and stored in a fridge until ready to be sown in spring.
Dactylicapnos scandens is growing in the Himalayan border of the Geographic Collection in Dunedin Botanic Garden.
Dylan Norfield is Collection Curator of the Geographic and Arboretum Collection at Dunedin Botanic Garden.