Pre-Christmas Garden Checklist
This article was first published on 13 Dec 2016.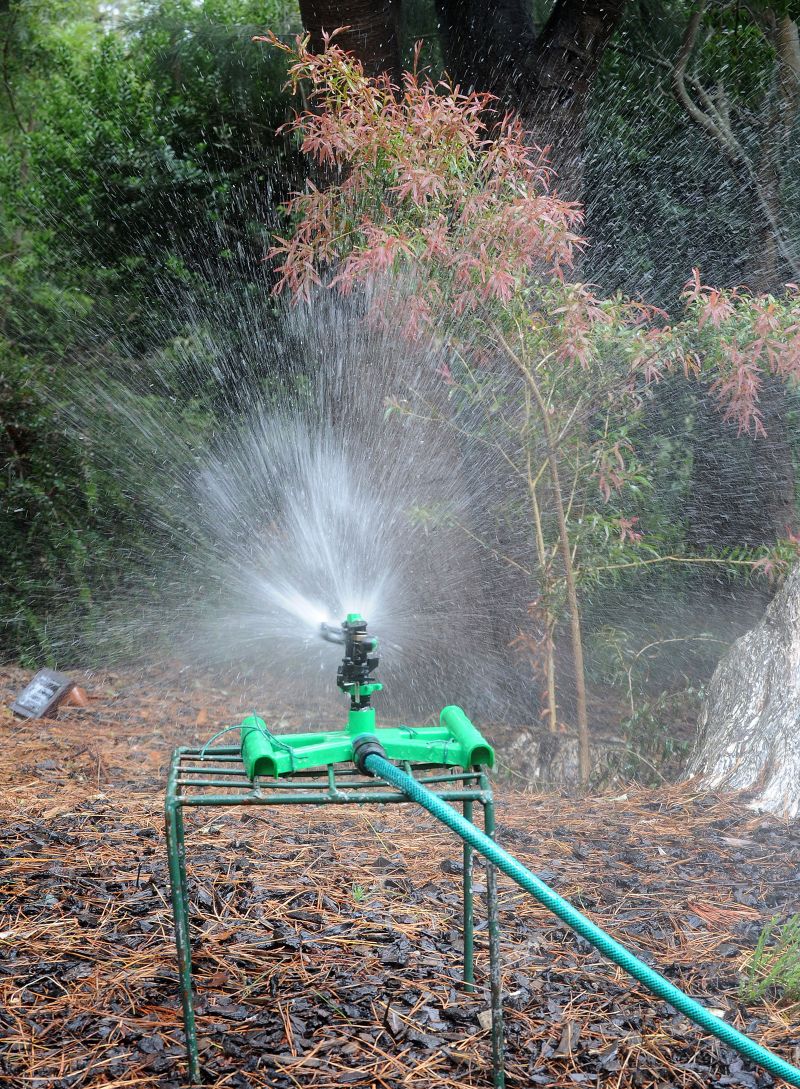 Watering in the Botanic Garden
Photo by the Otago Daily Times
At Dunedin Botanic Garden we all know Christmas is coming. Staff are already planning and undertaking tasks that will keep everything looking good at a time when many people visit the Botanic Garden to admire the plants or just to walk off the excesses of Christmas dinner.
Christmas is also a time when home gardeners may leave the garden for a while. A bit of pre-planning now can save a lot of work when we return.
Suggestions for tasks in the build-up to the holiday season:
If you use weed spray, spray a couple of weeks before Christmas when weeds are growing quickly, as this is a good time to have maximum effect.
If going away, group potted plants together in shaded areas but where they will still be rained on.
Cut your lawns now then again just before Christmas, to leave them looking their best for visitors or not too long for your return.
Sort out any irrigation systems in advance to check they are working correctly, not wasting water and reaching all those vital plants.
Spring has been good for plant growth, so stake perennials to avoid coming home to collapsed plants.
December is a great time to visit Dunedin Botanic Garden as many plants look their best. Wander up the hill to the collections from around the world - the Geographic Plant Collection and the neighbouring New Zealand Native Plant Collection Both collections have large, sun-facing lawns, suitable for festive picnics.
Dylan Norfield is Collection Curator of the Geographic and Arboretum collection at Dunedin Botanic Garden.