Push the boundaries for fun
This article was first published on 27 Jul 2016.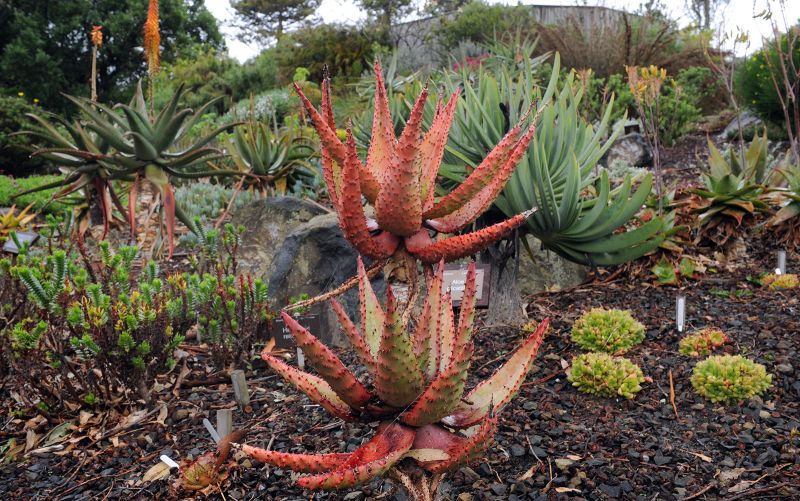 South Africans in the Botanic Garden
Photo by the Otago Daily Times
As gardeners, many of us are not satisfied with what traditionally grows in our climate but often want to push the boundaries and grow something a little more exotic.
This is the fun part of gardening and nurseries help by tempting us to try something different. When it works we are very proud of ourselves, showing off our success to fellow gardeners.
Otago has a diverse range of climates; many of us have little microclimates within our gardens and through experience we learn where they are. To optimise your efforts, look to the countries and the conditions where your proposed plants naturally grow.
Often drainage is a major consideration. Many exotics will survive in cold conditions as long as they do not have wet roots, so by adding fine grit or similar to planting locations or making raised beds you'll segregate roots from the wet soil underneath.
Harness sunny, north-facing slopes by adding rocks or a gravel mulch – they will absorb heat during the day and radiate it back out at night. Use the cover of existing vegetation or trees as this will act like a blanket over the plants, giving a few degrees of extra protection.
Gardening is about having fun, trying something different and giving ourselves a pat on the back when it works. Exotic plants can be seen growing throughout the Geographic Collection at Dunedin Botanic Garden, from every continent in the world except icy Antarctica.
Dylan Norfield is collection curator of the Geographic and Arboretum collection at Dunedin Botanic Garden.