Review Rose Success Now
This article was first published on 21 Feb 2019.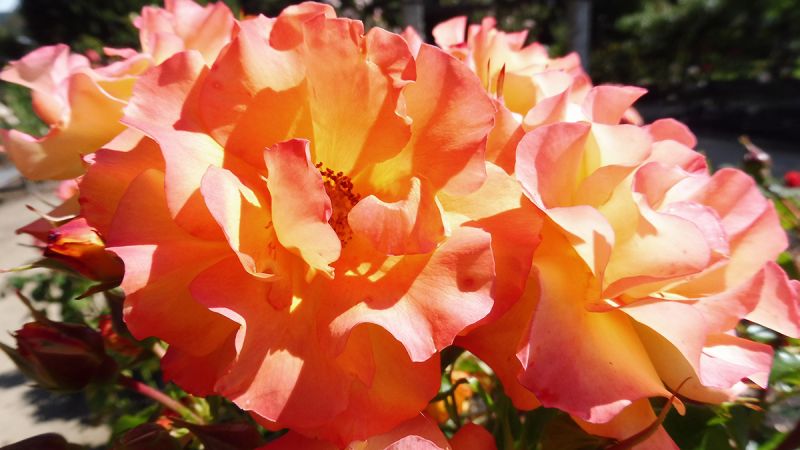 Rosa Wildcat
Photo by the Otago Daily Times
A favourite rose can be hard to choose as there are so many beauties. Floribunda roses are performing well in the Dunedin Botanic Garden collection this season. Here are a few of the stand outs flowering in shades of apricot and orange:
'Wildcat' – a very tall and eye-catching rose. The description in the rose catalogue says it all: a flamboyant blend of gold and orange, red (pictured).
'Rosemary Harkness' – is a tall fragrant rose that performs well every summer. It has shades of orange, apricot flowers with a yellow centre and darker reverse.
'Strawberry Blonde' - golden apricot blooms that soften with age. This rose would suit a smaller garden has healthy, attractive, dark foliage and is fragrant.
'Ginger Kisses' – A healthy fragrant rose with orange flowers that age to pink on a compact bushy plant.
This is the time of year when you can look at your roses and assess how well they have performed for the season.
Are they healthy and have they flowered well? Have you planted the rose in a location to achieve this? Most importantly, do you like the rose and is it in the right spot in your garden. Roses can be shifted around in the winter months. So take time to smell the roses.