Rose Pruning Need Not Be Daunting
This article was first published on 04 Jul 2018.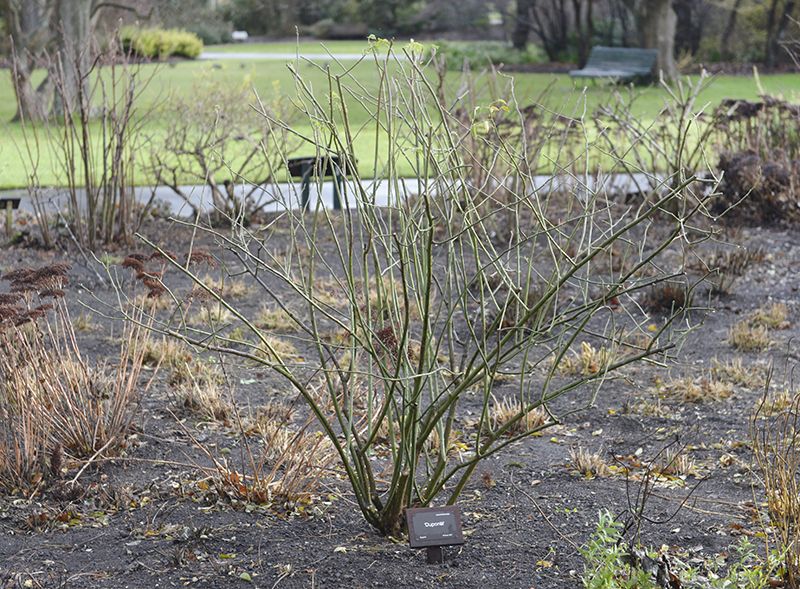 Rose Pruned
Photo by the Otago Daily Times
Roses need pruned each year to encourage new growth. Removing old, spindly growth not only maintains the shape of the plant but also allows air to circulate and increases the amount of light getting in, improving flower production.
If left unpruned roses can become a tangled mess. But keeping up a regular regime makes this task quick and easy to complete on a pleasant winter's day.
Choose a dry day with some air movement; avoid rain. Use clean, sharp tools and gardening gloves. When you have finished pruning pick up all the clippings and leaves around your roses but to avoid spreading pests and diseases don't put in the compost.
Roses need pruned when they are at their most dormant which in Dunedin tends to be late July. Take into consideration the microclimate in your garden, though, as frosty locations can mean waiting till mid August.
Staff at Dunedin Botanic Garden will be running a rose pruning demonstration in conjunction with the Otago Rose Society on Saturday 21st July. This free event will be held in the information centre from 1.30 to 2.30pm and no bookings are required.
We will cover pruning tips and techniques, mainly for modern roses, including a bit on climbers.