Rose Season Starts with Abundant Fragrance
This article was first published on 08 Dec 2015.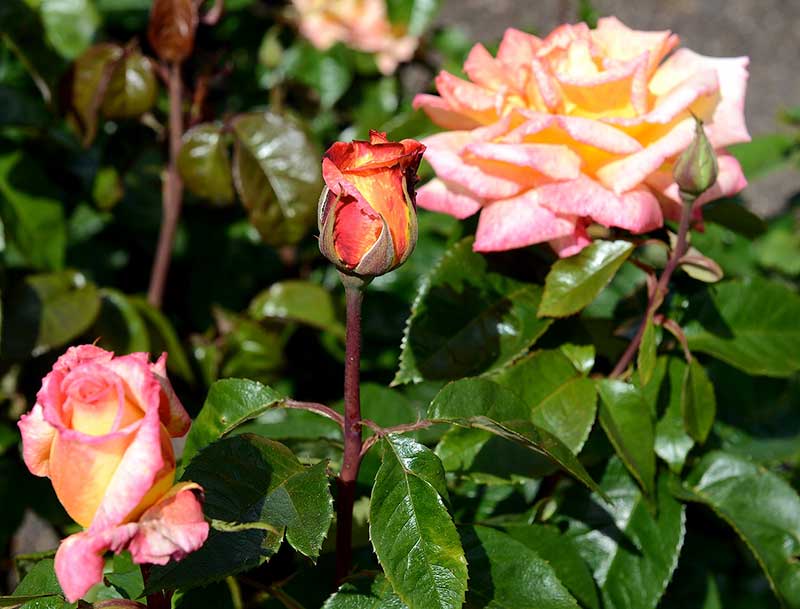 Rosa 'Sheila's Perfume'
When it comes to choosing roses for fragrance, you are spoiled for choice. Whether you want a modern bush, a climber or one of the old fashioned varieties, you should not have any trouble finding a scented rose.
For early season fragrance you could choose a rose from the Hybrid Musk or Rugosa groups.
Hybrid Musks
'Buff Beauty' grows to about 1.5 metres. It begins in bud as soft yellow and matures to a rich apricot, holding its colour. It has a strong, fruity fragrance.
English
David Austin roses offer plenty of choice and fragrance. The lovely 'Munstead Wood'has rich, deep crimson blooms with astrong,Old Rose fragrance. One of my favourites is 'Golden Celebration', with plenty of sweetly scented large, double golden yellow blooms on a healthy bush.
Moderns
'Absolutely Fabulous'has plenty of soft yellow flowers with a strong fragrance and more of an Old English look. 'Lasting Love'is a very healthy rose. Dusky red buds open to deep red blooms with a heavenly fragrance.
Climbers
'Compassion' hassoft pink flowers with a beautiful fragrance. The lovely 'Red Flame' is a fantastic, relatively new climber that has won awards for fragrance and beautiful dusky red blooms.
At Dunedin Botanic Garden you can't go past the large pink flowers on the standard 'Aotearoa' roses in front of the winter garden glasshouse (look for the flag). Their sweet fragrance is worth stopping to sniff every time. Take an evening stroll through the rose garden nearby and inhale the delicate aromas.
Linda Hellyer is curator of the rose garden at Dunedin Botanic Garden.