Snow White and the Three Trunks
This article was first published on 18 Apr 2019.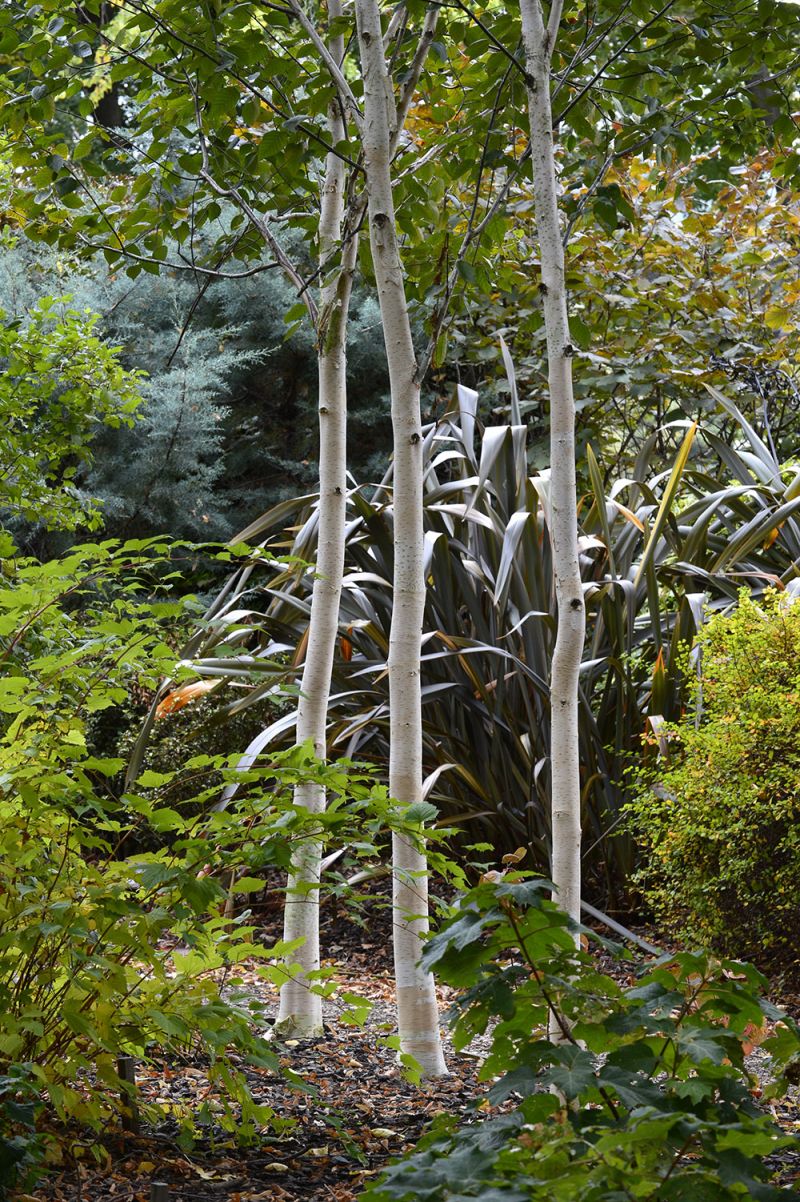 Betula utilis var jacquemontii
Photo by the Otago Daily Times
The exceptionally snow-white bark of the Himalayan birch tree is simply stunning. When the sun shines on the trunks, they glow with reflected light to appear even whiter than white. On a dull day they look pretty good too. Betula utiliis var. jacquemontii has the whitest bark of all the birches,regularly losing its layers of bark in papery sheets.
Whether planted as a single specimen, in lines, avenues or en masse the Himalayan silver birch guarantees visual drama in any garden. The silver trunks can be highlighted by planting against a back drop of dark evergreens or contrasting foliage. A good example of this is in the lower botanic garden theme borders adjacent to Great King Street. At the beginning of the 'autumn display' theme border, three Himalayan birches stand tall and straight, their trunks like snow-white sentries in a row. Their back drop is the 'coloured foliage' theme border with its drifts of purple, red, glaucous (blue-green), silver, and multi-coloured plants.
The Himalayan birch has a pyramidal crown of delicate appearance with finely serrated leaves and thin twigs hanging in a semi-weeping habit. It grows well in cooler climates and is easy to establish in most soils. To do well it likes plenty of moisture and usually lives for 40-50 years but has been known to survive for up to 200.
Because it is so gorgeous and deservedly popular it is grown in many different locations in the Dunedin Botanic Garden.