Tangled Jewels Decorate Tough Plant
This article was first published on 08 Jul 2016.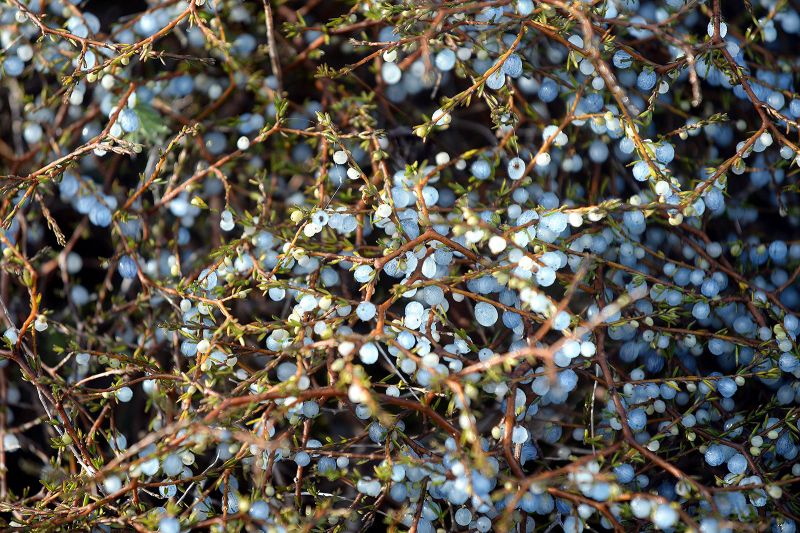 Coprosma acerosa
Photo by the Otago Daily Times
In the morning winter sun, the sand coprosma on the Dunedin Botanic Garden rock garden glistens with tiny translucent berries. It is as though nature has dressed it with pearls.
Hailing from the same family as coffee (Rubiaceae), Coprosma acerosa is more pleasing to the eye than the taste buds. The interwoven branches are yellow when young and sprawl across banks and over walls, carrying the tiny leaves, flowers, and berries.
Leaves are very small and needle-like with sharp pointed tips. Insignificant flowers are almost invisible in the tangle of branches; not so the masses of delightfully opaque white berries that are striped and speckled with blue. There is a smothered example about midway along the lower rock garden path.
Sand coprosma, Coprosma acerosa is endemic to New Zealand and grows nationwide on the landward side of sand dunes along the coast. It is not considered threatened, but numbers have been declining with competition from marram grass and disturbance from dune reclamation. This natural habitat has encouraged the plant's tough qualities, meaning it will tolerate very dry, exposed conditions.
A recent planting along the main path to the upper garden above the rock garden is a line of Coprosma acerosa 'Red Rocks'. This grows slightly higher than the species and has a red tinge to the matted branches. This shrub will cope well with the exposed, dry conditions on the clay bank forming an informal hedge.
Robyn Abernethy is the Rock Water & Alpine Collection Curator at the Dunedin Botanic Garden.