Taste of our Southern-most Isles
This article was first published on 12 Aug 2015.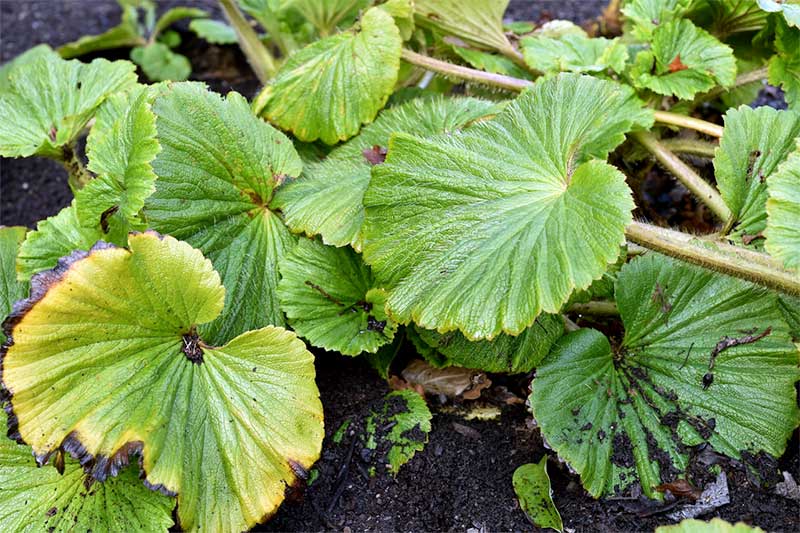 Stilbocarpa polaris
A hardy southerner has put down rhizomes at Dunedin Botanic Garden. Stilbocarpa polaris is not a commonly seen plant but is worth getting to know. With large, hairy rhubarb-like leaves and blooms of yellow waxy flowers it adds interest to the garden as well as having an interesting story of its own.
Stilbocarpa polaris naturally occurs on four Subantarctic Island groups south of New Zealand. It grows on banks, over rocks or in dense vegetation. Interesting animals share the habitat, including the Eastern rockhopper penguin, New Zealand sea lion and the Antipodean Albatross.
A megaherb (large herbaceous perennial wildflower), it spreads by prostrate rhizomes and forms masses up to 1-2m in diameter and in height. The large blooms and striking foliage are one of the attractions to visitors to the Islands. Other nearby plants of interest include Pleurophyllum speciosum and Anisotome latifolia which, together with all the other flora and fauna, make the Subantartic Islands a mecca for wildlife.
The attractive features of this plant evolved in response to the climate and ecology of the Subantarctic islands. It is a rare plant and visitors to Dunedin Botanic Garden are lucky that there is a planting of Stilbocarpa polaris easily viewable from the main path of the Clive Lister Garden. Despite the warmer and drier growing conditions of the lower botanic garden the Stilbocarpa polaris is thriving, although it has not produced any significant flower blooms.
Neale McLanachan is a third year horticultural apprentice at Dunedin Botanic Garden.