Tough Shrub Still Lovely
This article was first published on 14 Dec 2020.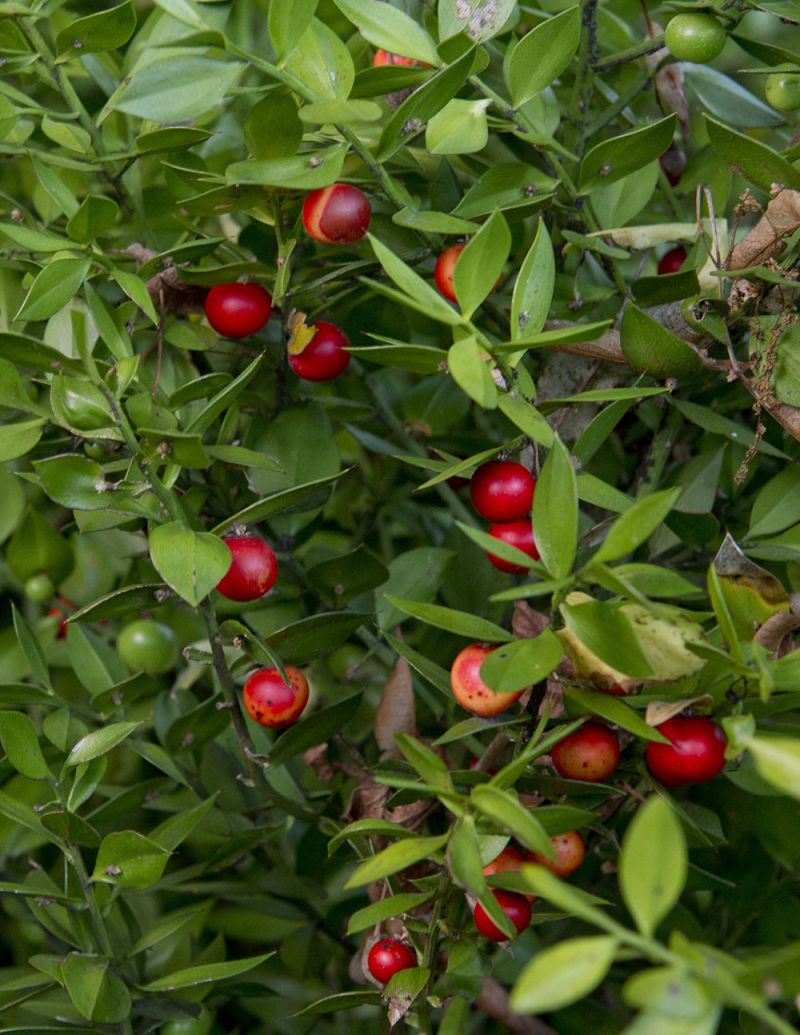 Ruscus aculeatus
Photo by the Otago Daily Times
What do you call a leaf that isn't really a leaf? What if the apparent leaf is producing flowers and fruit from the middle of it?
On butchers' broom, Ruscus aculeatus, the stems are flattened out to resemble the shape of a leaf, capture sunlight and store water - not a leaf at all but a cladode. Butchers' broom does produce leaves, but they are tiny and ephemeral (short-lived).
Yes, apparently in the mists of time, it was used as a butchers' broom, with bunches tied together to sweep down the wood block. Probably an apprentice job! Perhaps the very sharp prickly ends of the cladodes assisted in the scrubbing. This plant is nasty to handle and gloves are recommended.
What makes Ruscus so lovely is the display of the bright red ornamental fruits, especially the manner in which they dangle, from the cladodes. The berries are striking in their contrast with the green foliage.
Young stems emerge from the ground a soft bronze-mauve.
Ruscus comes from the hot dry climate of the Mediterranean and North Africa up to Asia, also located on the coasts of France and England. It thrives in bone dry shady areas forming a dense thicket reaching over 1m high.
There is a good example of butchers' broom growing in a dry competitive zone right up to the base of a giant lime tree in the lower botanic garden. From the gardens corner, turn right into the winter and spring flowering theme garden.