Tree Springs to Life
This article was first published on 20 Oct 2015.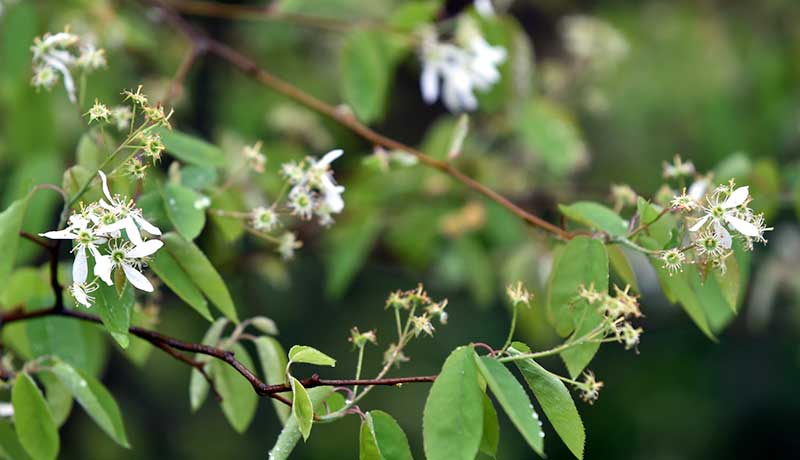 Amelanchier canadensis
Looking for a small tree, with beautiful but brief spring blooms, fruit and autumn colour? Amelanchier canadensis has all these features.
One of the earliest spring flowering trees, it has attractive white starry flowers, blooming before the first new leaves of the season appear. Followed by small purple berries, which can be suitable for culinary purposes, it is also very attractive to birds who tend to discover the fruit before we even notice it.
A very easy tree to grow, plant it in full sun or part shade. Ultimately, it will reach around three to four metres. Autumn foliage is fantastic, with shades of yellow, oranges and reds very similar to the autumn colour of maple trees.
The common name "serviceberry" is linked to the funeral practises of early pioneers in the United States of America. Isolated mountain communities had to postpone burial of those who died in winter, until springtime when the ground was no longer frozen. One of the first trees to bloom in spring was Amelanchier canadensis and the flowers were gathered for the burial which could then happen.
There is a small group of these trees planted in the dry shade theme border in the lower Dunedin Botanic Garden.
Linda Hellyer is curator of the rose garden and herbaceous borders at Dunedin Botanic Garden.